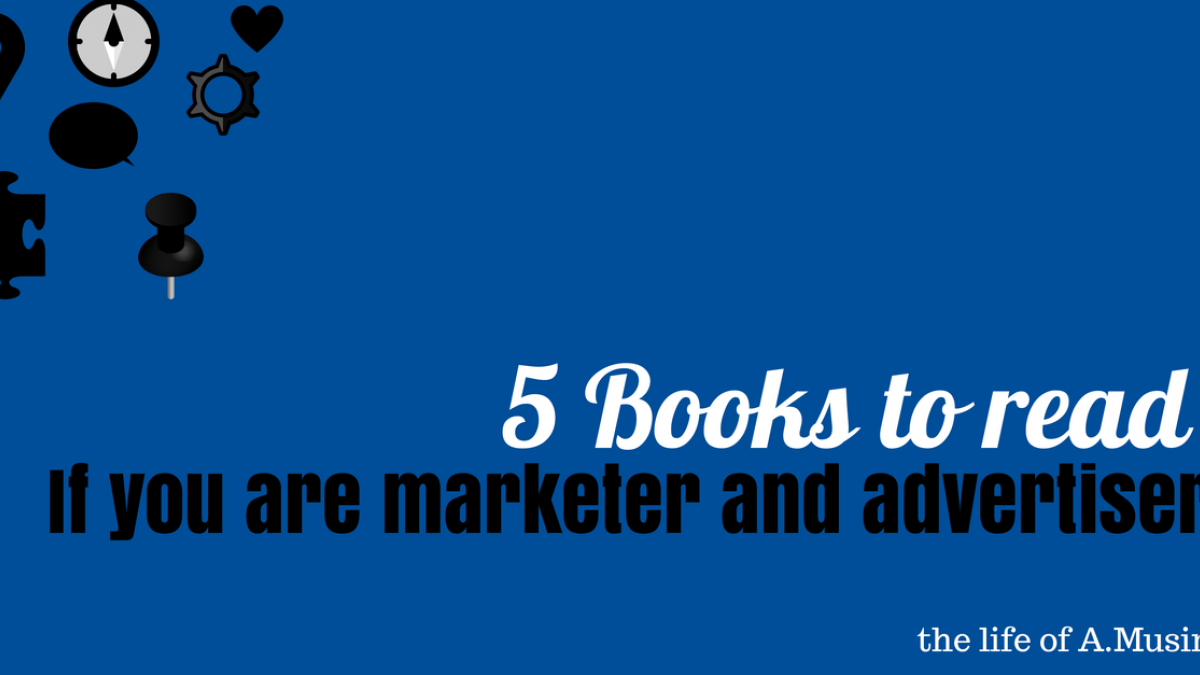 5 Books Worth Reading for Marketers and Advertisers
As a marketer with an actual background in advertising, I tend to read just about every article online be it from the Content Marketing Institute,  Hubspot, Ad Age, and many other blogs. However, every now and again I enjoy reading a good book instead of lot of bits and pieces of information. When I say a good book, I really mean iBooks or Kindle Books, although they are available in paperback, being a millennial, I like to have the ability to read from my computer, iPad, or iPhone.
Here are some of my favorite industry books I have read in the past 2 years and some that are worth mentioning:
Ogilvy on Advertising by David Ogilvy is an interesting read. If you have ever taken a class on advertising you will instantly know who David Ogilvy is. This book is a great insight into the mind of what many believe to be "the most sought after wizard in the business". If you want to learn about writing for attraction and retention, this is one book everyone should read. Yes it's old, but some of the campaigns that are mentioned in the book are still recognized brands who have gone on to be iconic.
This book is the first book by Rebecca Lieb I had read when I first started working for LevelTen. I didn't know a thing about content marketing, but I've actually been practicing it for a while. I learned traditional marketing, and because content marketing is a relative new term this was usually an oversight during my university years. However, this book provides you with the tools on how to prepare, plan, and execute a successful to market in an effective way to inform and entertain customers and reduce the need from traditional marketing/advertising.
Content Strategy for the Web by Kristina Halvorson is a book for those that like me, work in a world of web design, but don't actually do the design, building, or coding. In it explains in very basic terms what should be done in order for a website redesign is done correctly and how to engage, convert, and retain your existing customers. This book is not related to marketing in the traditional way, but rather in a more technical/web-based way.
Epic Content Marketing by Joe Pulizzi is a book that gives you the tools to learn how to create engaging stories that will inform your customers/visitors entice them to your website. The book goes from how to write to implementing it to your social media websites as well. There are also a few case studies that give you a real-world look to great content marketing strategies that were developed and executed. This is a must read. 
This book by David Meerman Scott has received an update that now includes social media, online video, mobile apps, and blogs. This is must read for everyone that falls into the communication field. It allows you to make sure you are doing everything correctly to make you social media presence effective. 
Do you have any books I should read? Have you read any of these? What did you find more useful? Let me know in the comments below!