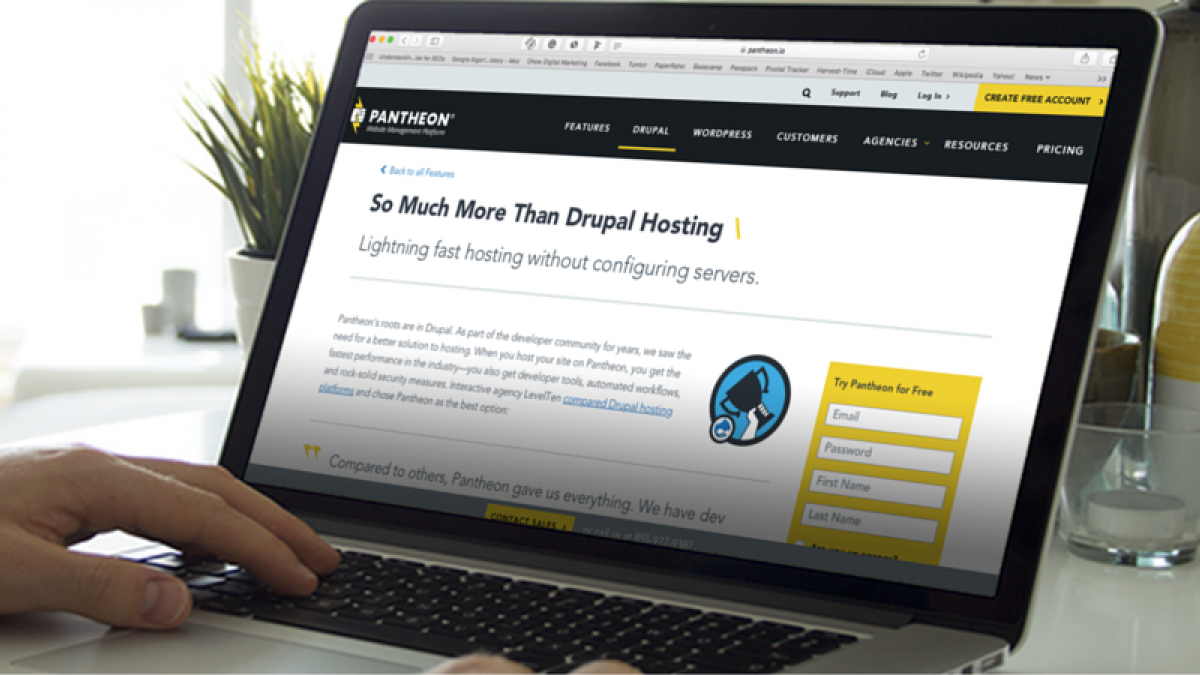 LevelTen, Open Enterprise, and 6 Strategic Advantages for Using Pantheon
When LevelTen gets into talks with potential clients or even current clients, our first thought is to recommend businesses to Pantheon hosting for scalable websites. When we first began looking for partners to host and manage our Open Enterprise Pro CMS, a Drupal distribution, Pantheon was a clear choice. Our company philosophy is built around providing infinitely scalable content management and marketing solutions that are simple enough for nontechnical people to manage and maintain their websites. That's also what we found in Pantheon's platform.
LevelTen leverages Pantheon's hosting platform for developing all of our website projects. Well, our developer Kyle Taylor says, "Compared to others [hosting platforms], Pantheon gave us everything. We have dev sites we can work with, dev to production workflow, an intuitive GUI, a competitive price for production, and great performance when under pressure."
We have several client projects on Pantheon and the feedback we received from our customers has been very positive. Pantheon's user interface took a rather complex development operations workflow and made it absurdly simple, for even the in-house marketing and sales team to understand it.
Here are the 6 strategic advantages your business gains from our partnership with Pantheon:
You contact LevelTen and want to learn how Open Enterprise CMS can improve your business – We can spin up and customize a demo specific to your needs in a matter of minutes. There's no wait time, no complicated set-up. We can bring your vision to life.
When you choose our CMS as your solution – Pantheon allows us to very quickly create a development environment and spin up an instance of Open Enterprise so that we can begin work immediately. No

, we aren't talking

dev

time, yet, even our Project Manager can spin-up the instances. Pantheon and Open Enterprise are that simple.

Security and updates are important to a website. So, when you need immediate access to all support updates and patches - Open Enterprise platform is connected to Pantheon in a way that when we make updates and improvements to our CMS platform upstream, those updates are immediately pushed out to all of our customers' websites. This process significantly reduces LevelTen's support overhead and allows us to provide additional value and cost savings to you.
Testing new updates and features is important to keep a website from breaking. When you need to test your updates to ensure they work before pushing to live, Pantheon comes with separate development, test and production environments that allow you to very easily test a push all updates from one environment to another.
The Speed of websites is crucial for visitor retention. You need to ensure your site loads quickly – Pantheon is specifically tuned for Drupal websites and provides recommendations for optimizing your site's performance.
You trust Pantheon and LevelTen to keep your website live and running. Dedicated and knowledgeable account and sales managers like our Kendall Westbrook and Sophie Jelen from Pantheon, are professional, respond quickly and always are very helpful.
Pantheon has allowed LevelTen to grow exponentially by streamlining our development and support process for Open Enterprise Pro. I know our developers are excited about Pantheon's features for multidev, change management, and tagging; providing us with more flexibility and organization, especially as we ready ourselves to release the next generation of Open Enterprise Pro.