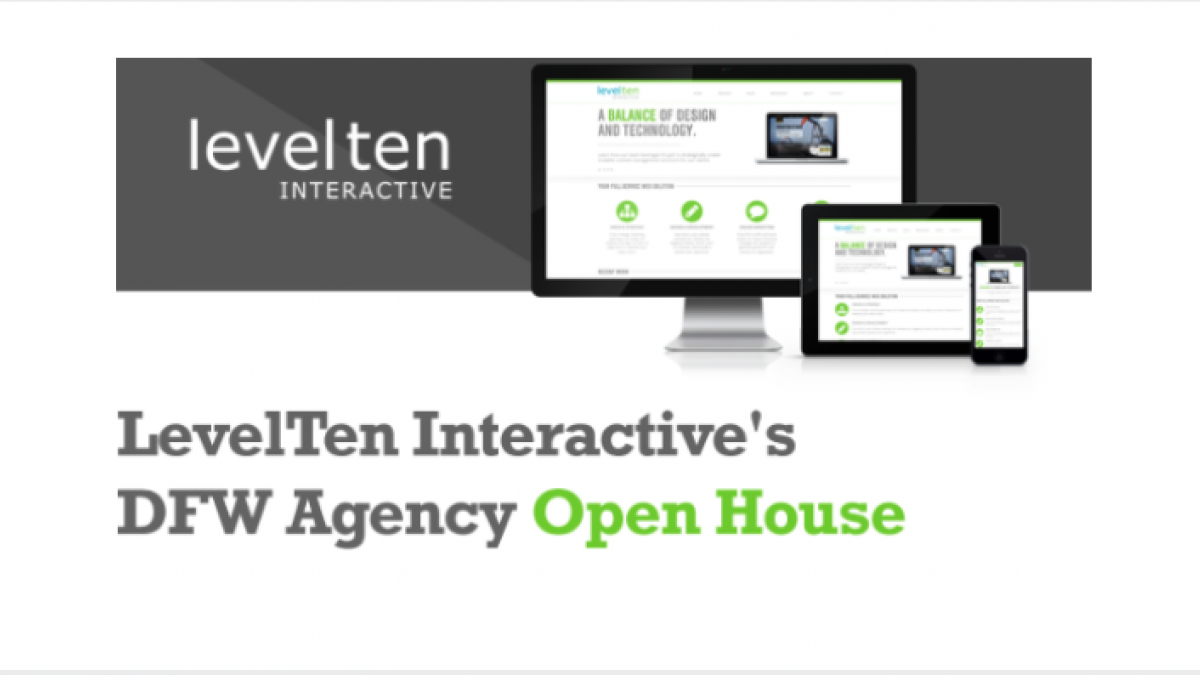 LevelTen's DFW Agency Open House
Yesterday, LevelTen Interactive held a DFW Agency Open House for those in the marketing and tech industry. There was plenty of mingling and great drinks and hors d'oeuvres catered from Celebration Restaurant.
Brent Bice and Tom McCracken took turns to hosting the networking event, where they offered a sneak peek at LevelTen's new product launch. Great questions and discussions were held during the event that made the night a success in our books. 
LevelTen looks forward to having more of these types of events and get to know everyone in the DFW area. We will announce when more of the same events occur in the future. We would like to give our thanks to those who came and provided feedback. 
Have questions about anything? Then leave them for me in the comments and I'll answer promptly.
Below are photographs of last nights event: