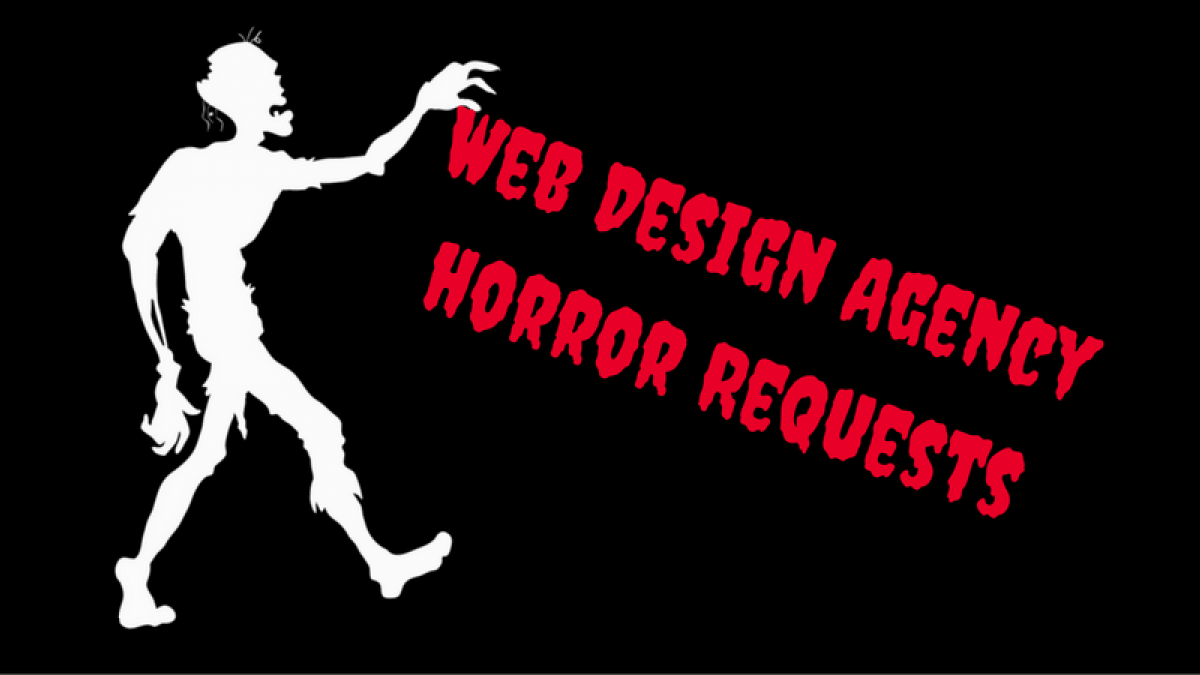 Web Design Agency Horror Requests
Sometimes our agency, and probably a lot of other agencies, get requests for websites, which make us go, "hmm...", but also it just gives us a bit of anxiety and quite honestly causes some nightmares. 
For Halloween this year, we thought we would share some of the more grandiose requests we have received. Like Freddie Krueger haunts people in their dreams, these requests keep our developers up at night. 
Them:
"It's kind of like... Amazon, Pinterest, and Facebook... all in one."
Us:
Them:
"I want to build the next Facebook."
Us:
Them:  
"It's like Kickstarter... but different."
Us:

Them: 
"Can't you just take the website, and put it on top of the other website?"
Us:
Even our accounting team has some of these nightmares
THem:
"I have a champagne taste on a beer budget."
Them:
"We can't pay, but we will give you some ownership. Can you come up with the legal documents for us also to do this?"
Us:
What are some of your nightmares? Let us know in the comments below!