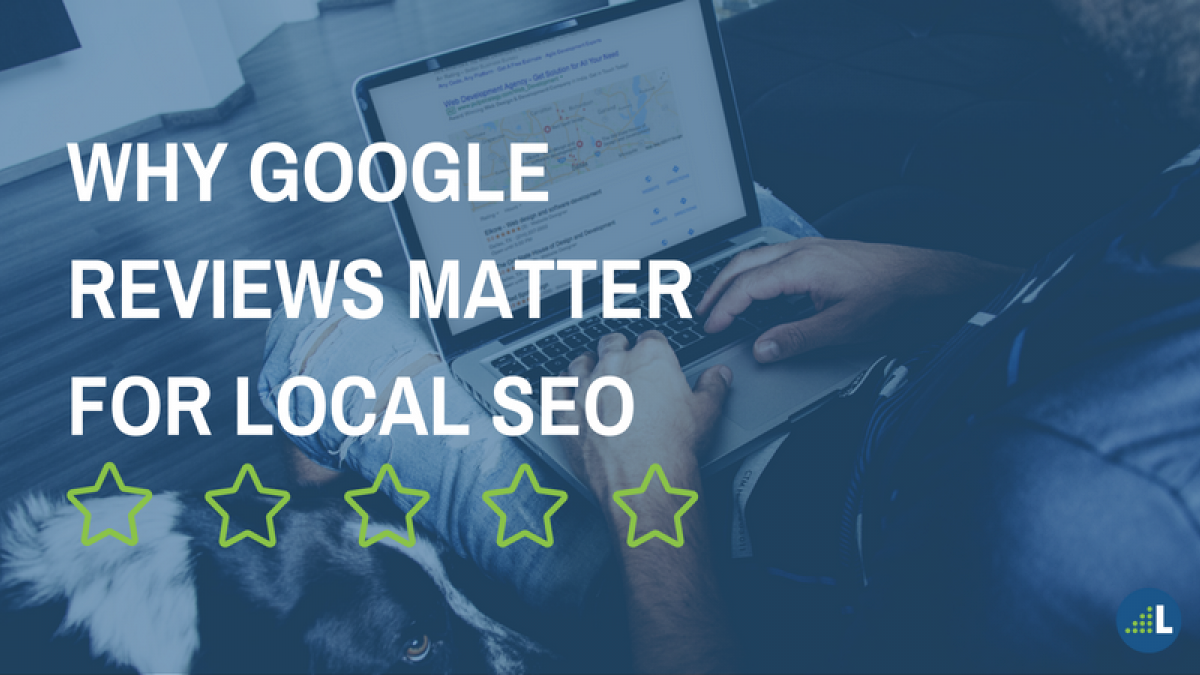 Why Google Reviews Matter for Local SEO
Have you ever done a search for a product or a service online and wondered what the reviews were like? Did you base your decision on how many positive reviews or stars something had? Well, that's how sellers on eBay, restaurants and small business on Yelp have received some, if not most, of their customer base. Most online users gravitate towards online reviews in this day and age because most often, they are doing a thorough research before going with a product and service. Reviews for small businesses are by far the best way to start ranking better in organic search than just relying on inbound marketing strategies. Google places a great deal of value on businesses that have reviews as it usually places them on the top fold of the web page as they are also displayed with star markers on a Google Map.
REVIEWS matter for your local search engine rankings.
For example, for an area like Dallas-Fort Worth, there are thousands of businesses with a dozen of them all selling or promoting a similar product or service. Reviews are what help distinguish one company from another and ultimately make consumers follow the four stages of inbound marketing: attract, convert, close, and delight.
Why your business should care about Google reviews
Say you're doing a search for Dallas Web Development Agency the first few search results always include paid search, followed by you guessed it, a Google Map shows the agencies in the area. As you can see in the example below, many agencies appear on the map, but only those with glowing high-rated reviews show up as part of the primary listing.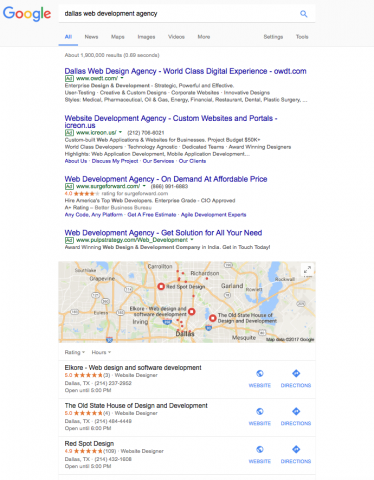 Reviews and Trust
For small to mid-size businesses, online reviews bring the advantage of social proof —they help increase (or decrease) the level of trust felt for an unfamiliar business based on feedback from other people with similar needs and interests. In a study by BrightLocal Local Consumer Review Survey 2016, 84% of consumers trust online reviews as much as a personal recommendation. The survey continues to say that 74% of consumers say that positive reviews make them trust a local business more.
Don't be Afraid to Ask
Don't be afraid to ask for those Google Reviews. More than likely, if the consumer had a great experience while working with your company, they will be more willing to write a quick positive review for the sake of maintaining a positive relationship. Tell your customers that their opinion is an enormous addition to the way you do business. At LevelTen, we see our clients as business partners; their feedback helps us maintain our level of professional services and interactions at high-quality because we want to make them happy and see us as their go-to company for web development and marketing services. 
Including a CTA on your website will also help encourage customers to leave reviews. Don't be afraid of responding back to negative feedback either. Don't be passive-aggressive or defensive when responding. The way you respond to reviews will affect your trust to consumers. 
At the end of the day, online reviews, especially those on Google, will affect how your business and domain show on search engines. It's the power of social proof, and that proof is what will eventually lead to consumers and clients to make a decision in choosing your business over another when it comes for them to part with their dollars.