Facebook Unveils Newsfeed Redesign
Facebook announced its much-buzzed-about newsfeed redesign yesterday. According to the post on the Facebook website, the redesign seems to contain three main new features: 
1. a greater focus on images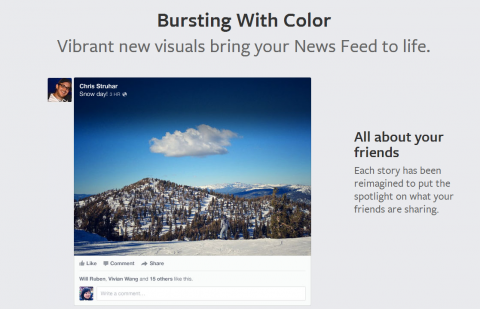 Facebook's new design promises to put the focus more on what your friends are actually sharing, and likely for most people that means pictures. Fast growing, image-heavy sites like Pinterest and Tumblr have shown just how powerful pictures can be on the web. And Facebook is ready to follow suit. According to the site, focus on shared updates means larger and more vibrant pictures in your newsfeed.
2. Added filters for newsfeeds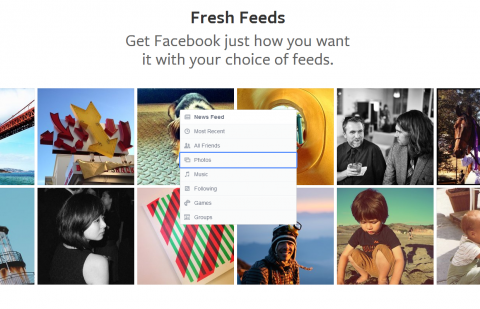 No longer will you be confined to only filter between "Top Stories" and "Most Recent", now you will have seven different filter options for a more personalized experience. This will be a welcomed feature for those who are sick of trying to decode their friends' passive-aggressive statuses. Now if only they could create an algorithm to rid my newsfeed of political memes...
3. mobile consistency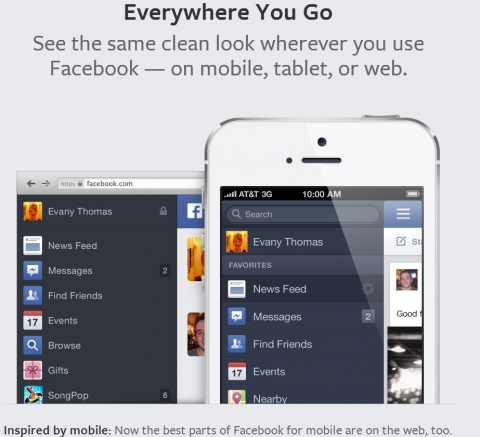 Finally! I'm glad to see Facebook leading the way in this movement. There are few things more upsetting than going to a site on your mobile device and trying to relearn where everything is placed, or worse yet, finding that the feature isn't available at all on mobile! The new design will deliver "the same clean look wherever you use Facebook - on mobile, tablet, or web".  
I'm personally looking forward to the newsfeed redesign. I especially like the idea of the added filters, though I've read some reviews from people who think it might make the experience more complicated. While I can see the reasoning behind the complications of added filters, I still think that customization tools are generally a welcomed change, especially when it comes to large amounts of information. 
Want to join the waiting list to try out the new design? Click here and scroll to the bottom. 
What are your thoughts on the newsfeed redesign? Is this just another complicated and unnecessary change that will bring backlash? Let us know in the comments!