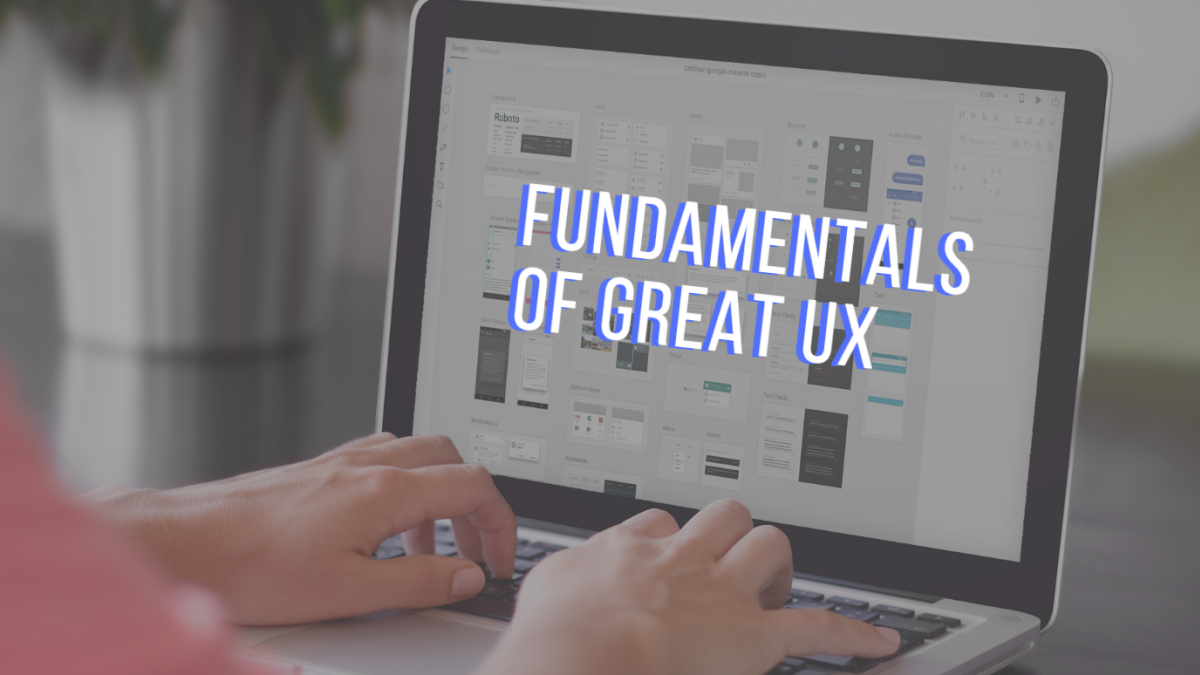 10 Fundamentals of Great UX
When it comes to building a successful website, user experience is one of the most important factors to consider. If users enjoy visiting your site, they are more likely to return and/or convert. On the other hand, if your website is not easy or fun to use, users are going to look for something better. Below are ten tips to help build a site that keeps users engaged and wanting more.
1. Keep it Simple.
As you prepare the content for your site, you may realize that you have a lot you want to communicate. However, it's also important to remember that users crave simplicity. They don't want to think too hard when they visit your site, and they are likely to leave if you make things too complicated.
To maximize retention and prevent users from feeling overwhelmed, keep your site's design simple, intuitive and consistent. Resist the urge to include too much content, especially on the home page. Instead, place the links that will be of greatest value to the majority of your users in plain sight, and let them discover additional content and functionality, as they need it.
2. Responsive Design is a Must.
Smart Insights reports that 80 percent of Internet users currently own a smartphone, and 47 percent own a tablet. With so many users now accessing your site from their mobile devices, responsive design is no longer optional.
In fact, according to Visually, 48 percent of mobile users complain that sites are not properly optimized for mobile devices. Furthermore, 67 percent of users reported that they are more likely to make a purchase with a smartphone on a mobile-friendly website than on a website that is not optimized for mobile.
In light of this evidence, it is clear that responsive design improves user experience. However, it is also important to remember that responsive design should always take proportion into account. If your website changes the size of text and images to accommodate different screens but distorts your content in the process, it isn't serving its intended purpose.
3. Strive for Clarity.
Users should know what you want them to do within a few seconds of reaching your page. For example, if your goal is to entice users to create an account or download additional content, these options should be displayed plainly and prominently. If you are selling products online, finding these items should take minimal effort.
To determine whether the purpose of your website is clear, visit the page yourself and scrutinize its design. You can also learn about your website's clarity by conducting usability tests and/or surveying visitors to the site.
4. Focus on Emotion.
User experience is all about the emotions a website invokes, rather than the knowledge or services it provides. For example, a website may have the best content in the world, but it won't be as successful as it could be if its design is boring or frustrating to users. On the other hand, a site with mediocre content may do better simply because it is entertaining or easier to navigate.
For each page of your website, ask yourself what emotion you want the user to experience. Design the page with this emotion in mind.
5. Make it Scannable.
According to the Nielsen Norman Group, visitors to a website see a maximum of 28 percent of the words on any given page. Instead of reading the content in depth, users scan for the information they need. If they are unable to find it easily, they often give up and move on.
Because of this phenomenon, it is important to make your content scannable. Users should be able to skim through the information you present and find what they are looking for within a matter of seconds. To make your pages scannable:
Put the most important and/or relevant information on top.
Use subheadings and bullet points.
Avoid useless information or "fluff."
6. Be Consistent.
Most websites have multiple pages of content to present. Although it may be tempting to use these other pages as an opportunity to explore different design options, this is not usually the best idea.
Users want to be able to access your content quickly and effortlessly. Once a user has familiarized him or herself with the layout of the first page, he or she will expect the other pages to be easier to navigate. However, if the layout keeps changing, the user will become frustrated and confused. Thus, it is best to use consistent layout and navigation for all pages of the website.
7. Organize logically.
To ensure a good user experience, the structure of your website must be logical. The information users are most likely to access first should be readily available on the first page, with other information requiring additional navigation.
If your website has more than just a few pages, links to these pages should be organized in a way that makes sense and doesn't seem cluttered. For example, if you have twenty different links to include, it is generally better to organize them under four or five headings than to put them all in a single list at the top of the page.
8. Use Common Design Patterns.
The use of common design patterns may seem counterintuitive at first. After all, why would you want your page to look like all the others?
Although a little creativity is a good thing, too much can actually have a negative effect on user experience. Users have come to expect certain consistencies when it comes to website navigation. For example, they expect links, buttons and login screens to look a certain way. They also expect to find a link to contact information at the bottom of the page and the company's logo at the top. Keep the design of your page in line with these standards to avoid confusing the user.
9. Cut Down on Clicks.
Research has shown over and over that users do not like to wait for pages to load. In fact, Econsultancy reports that most users expect websites to load in two seconds, and more than 40 percent of users will simply leave a page if it takes more than three seconds to load.
Each time a user clicks a link on your site, he or she must wait for another page to load. Given the documented "impatience" of most consumers, it is best to avoid these extra clicks as much as possible. One of the easiest ways to cut down on the number of required clicks is to design your site so that related content appear as users scroll down, rather than navigate to another page. This allows users to access additional content without unnecessary wait time.
10. Be Flexible.
As new technologies become available, the gold standards in user experience change. For this reason, you must be open to change as well. Stay up-to-date on the latest trends in website design, and monitor your website's performance continuously. If you see an opportunity to improve user experience, take advantage of it.