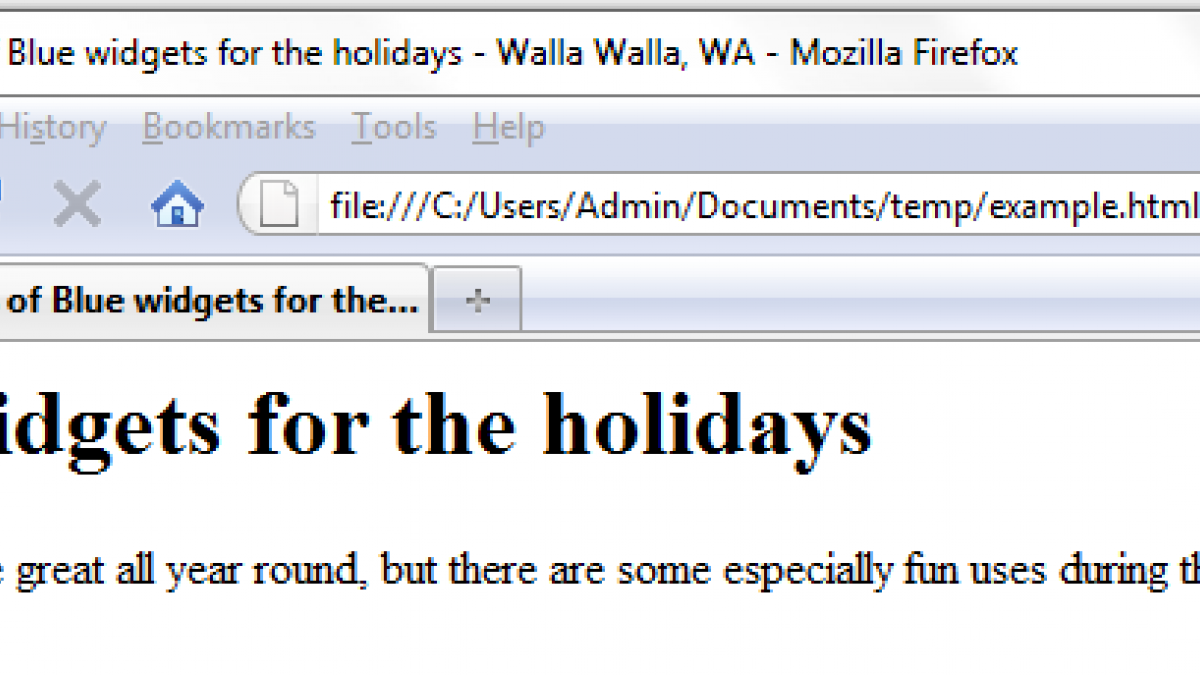 Fundamentals of Drupal On Page SEO
Drupal is renowned for having a great SEO architecture. However architecture alone will not achieve top search engine rankings. A critical component is having well optimized content, through a process called on page SEO. In this article we will cover some fundimental guidelines for on page SEO that will help your pages rank higher in the search engines.
Great content
It is often said that content is king, but how do we create
great content
? I like to break copy writing into three areas:
value
on page optimization
Write about what people will find valuable
It is difficult for the search engines to interpret what is considered valuable for human readers, therefor high value content is not a true technical consideration in search engine rankings. However, if you write about things people are interested in all kinds of good things are more likely to happen that search engines can measure such as backlinks or article engagement (a.k.a. comments). Additionally great content engages people, building your brand and creating conversions. After all, what is the point to have a high ranking in the search engine, only to land people on low content value page. That is doing a lot of SEO work just to disappoint people. Here are some good articles about writing valuable content:
Focus your content
This is an area where I often struggle. Each page on your site should be focused around a single topic. Ideally a topic that people are searching for. It is important to know the popular phrases people are searching. The both tells you what topics people are interested in and what topics will drive traffic to your page. By using
keyword research tools
you can get a good estimate of what people are searching for. Luckily in Drupal,
there is a module for that
. Once you have identified good keywords through your research, the last step is to write and optimize your content around your targeted keyword phrase.
On Page Optimization
To understand On Page SEO, it helps to understand how web page markup works. Markup is the coding system behind web pages that mix content and tags. Content can be text, images, embed objects such as Flash, etc. Tags are codes that provide various information such as layout, style, semantics and other structural or functional information. You can view the markup of a web page by doing a "view source" in your browser. Markup can get quite complex. Luckily, you don't have to understand all of it to do effective on page SEO. Below is a simplified markup for a web page.
10 fun and festive uses of blue widgets to brighten up you holiday season. blue widgets, blu, widets, Christmas, New Years, Hanukkah, Hannukah or Chanukah, Festivus
Blue widgets for the holidays
Blue widgets are great all year round, but there are some especially fun uses during the holidays. ...
Web pages are broken into two major sections, head and body. Body is where the content, e.g. the viewable parts, of the page goes. Head provides meta information about the page and generally does not include content you see on the web page. On page optimization is about blending in our targeted keyword phrase in the right places withing the page markup. The most important area of the page is the page title. The concept of a "page title" can be somewhat confusing because there are two areas that are commonly referred to as the page "title". The page title we are talking about here is the one between the