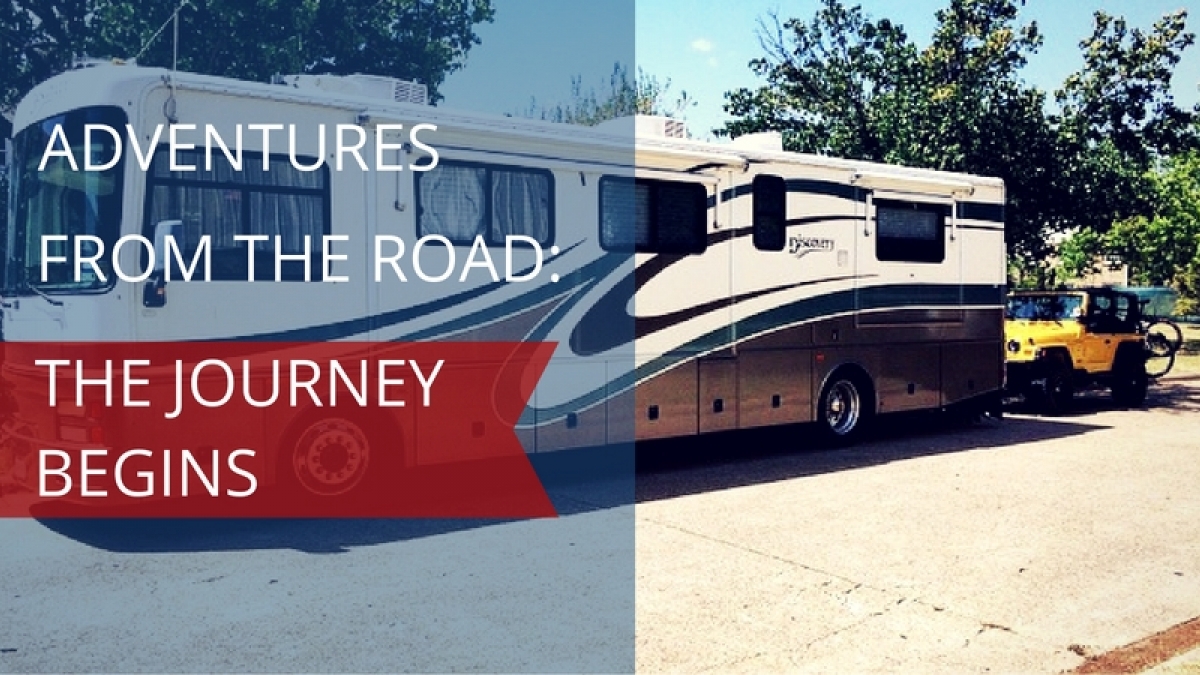 Adventures from the Road: The Journey Begins
On Sunday, I trucked out of Dallas in a 38' RV with a mess of AV equipment, a Jeep named Daisy and a pair of mountain bikes in tow. So without further ado, I'm excited to announce that LevelTen has officially kicked off its four thousand mile journey through twenty-plus cities across the United States. I know what you're thinking: What would possess me to leave my home and business for three months?
The Reason for R.O.W. Season 
I believe we are at a pivotal time for the Web. We are witnessing a fundamental change in the way people are approaching websites and digital marketing. For the past two decades, web experts have emphasized the importance of getting a website. By now, we all know this isn't exactly revolutionary knowledge. So, I've hit the road to spread a new message. I'm coming to a city near you to show you how to get what you are really looking for: ROI. Or to put it more simply, results.
Organizations of all types are waking up to the fact that most traditional websites produce a surprisingly paltry amount of real, measurable results. Let's face it, the majority of today's websites are just not going to make the cut anymore. The precious few visitors that found your URL on a business card or an advertisement are not going to be thrilled to see an online brochure, providing nothing but an endless sea of sales pitches.
Out with the old, in with the new
What businesses need is a different kind of online presence. Over the past year, we have done an extensive amount of market research and found that an increasing number of organizations are trying to transform their online efforts to drive better results. 
Increasingly, management teams are judging websites not by if they look pretty and provide good information, but by how much they produce in tangible ROI. At the same time, web and marketing teams are scrambling to evolve their thinking to integrate novel strategies, methodologies and tools to do just that. 
There always seems to be a small handful of online leaders in every niche that have done a remarkable job at bringing it all together, capturing a dominant online market share in the process. Now, there are a lot more organizations asking how they can be like those leaders – how can they get real returns from the digital world.
Fortunately, LevelTen has set out on a mission to provide the nation with the ultimate guide to building websites that actually attract visitors, generate contacts, and proceed to nurture them to increase sales and other vital key performance indicators. Essentially, the realm of digital marketing is in the process of transitioning, and I am travelling in order to offer business owners, marketers, and web developers advice on how to excel through it.
Staying Ahead of the game
Over the next few years, I believe we will see this trend cross the chasm from a few progressive visionaries to all enlighted stakeholders. No longer will people say "you need just a website." You need a different kind of website, with a different approach.
I believe we are seeing the end of the traditional website and the emergence of the something new: The Results Oriented Website. As the spokesman for the R.O.W. Roadshow, I'll be taking over 17 years of web experience on the road to enable others to take hold of the future and I'd love to meet you along the way! 
If you'd like to learn more about the ROW Roadshow, please check out the website and our Sponsorship Kit.
If you'd like to help by becoming a sponsor, please let us know!