The Current Big Thing in Marketing: Inbound
(Note: this is part 2 of the Introduction to Intelligent Websites series. Part 1 can be found here.)
Before we jump into the details of what an intelligent site is, it helps to understand how forward-thinking brands are implementing online marketing and web technology currently.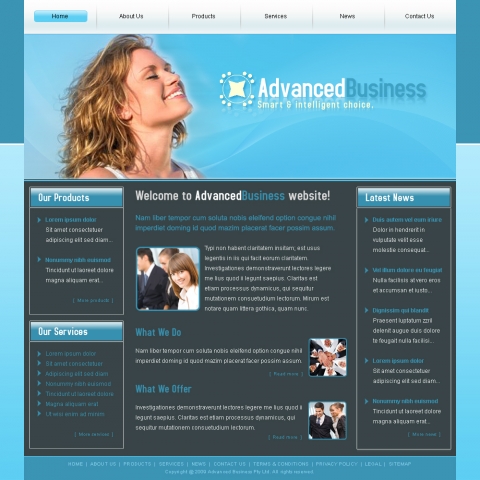 Most leading websites did not start out as the awesome marketing engines they are today. Most started the same way everybody else did, with a basic "brochureware" style website. Typified by several pages talking about the company and their offerings with a contact or request-a-quote form to capture leads.
However, businesses with this ubiquitous style of website quickly realize that just having a website gets you nowhere. You also have to market it. Most organization's first steps into online marketing usually focus on a single channel embodied in a hyped up buzz word such as pay-per-click search (PPC), search engine optimization (SEO) or social media.
Alas, while these strategies have some impact, most sites realize sooner or later that the returns are less than expected. Ads are too expensive for the returns. It becomes increasingly difficult for SEO on brochureware sites to hold their rankings. Social followers don't readily equate to leads and the social networks keep changing the rules, making it more expensive to reach the audience you worked hard to build.
If at first you don't succeed...
At this point savvy marketers look inward to what more than can do with the media they own - their website. They look for ways to make their website an engine for attracting visitors. It doesn't take a lot of research to realize that content is the key. Not just any content, but high quality thought leadership that delights visitors and gets them talking.
So a blog gets implemented. Nothing fancy, maybe just a WordPress install with a few plugins. Authors try to put out posts once or twice a week. It's harder than anticipated to get into the proper blog mindset. But they stick with it and slowly but surely the content starts to flow and a competent content strategy takes shape.
Then the traffic started coming in. Search engine ranking starts to rise, both for new terms in the blog posts and for all the other pages on the site. There is a noticeable uptick in social media engagement as fans now have something with meat to talk about and come back and read. Even the paid advertising seems to produce better long term affects.
Suddenly there is new life in the paid and earned media efforts. Remarkable content was the magic ingredient that was missing. So now the marketing department decides to get serious about content.
Doubling Down
It's time to implement an industry leading blog that more resembles an online magazine than someone's personal online journal. They give their blog a high gloss multimedia look with a well-designed style guide. They implement best of breed engagement features such as sharing widgets, social commenting, a quality content recommendations engine, advanced site search. And oh yes, it is responsive, looking great on anything from desk swallowing mega monitors to petite smart phones.
It now is no longer only about blogging. Video gets incorporated - maybe even a podcast, wiki, forum, events calendar, press room, community or any number of other forms of attraction driven content.
Now the traffic comes flying in. Search engines love the site, social channels are buzzing, people are commenting, sharing and coming back for more. People are even opening and reading the newsletters.
With all these visitors coming to the site, it becomes time to up the conversion game. Many of the new visiting masses are early in the buying cycle. They aren't yet ready for the sales call the contact form will surely initiate. But we don't want to lose the bounty of potential future leads the site is generating.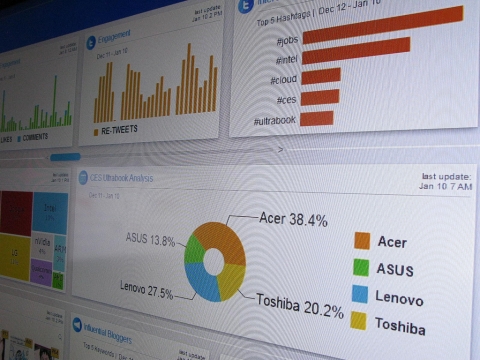 The answer is to develop low hanging premium offers such as ebooks and whitepapers. Audience personas are developed, user needs are mapped, and buying cycles are analyzed resulting in a matrix of premium content, landing pages and calls to actions tweaked and re-tweaked for maximum conversion.
Suddenly a multitude of new leads are filling up the databases. But these "top of the funnel" prospects will have to be nurtured to transform them to be sales ready leads. Now the organization pony's up for a marketing automation system that does just that.
Feeding the beast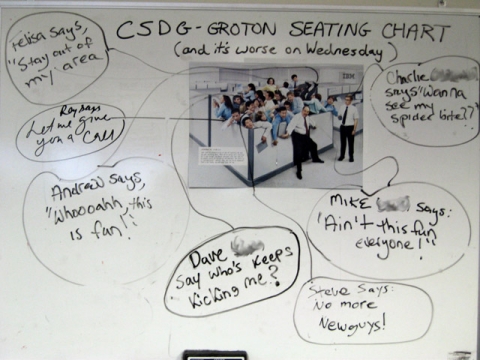 To support all this energy, there is team of experts. Writers are producing, editing and optimizing content; everything from blogs to eBooks to multimedia. Several social media experts are building followers, engaging the fan base, responding to messages and monitoring the brand. PPC and media buying has reached a whole new level of sophistication.
A dedicated dev team is steadily iterating on the site to keep pace with the rapid evolution of what is state of the art on the web. Programmers, themers, UX designers, dev ops, project managers and strategists are building new features, crafting a better user experience, assuring cross device and mobile compatibility, integrating systems and supporting the marketing team.
The results are awesome to behold. Our little website is now the industry leader – and there is no toppling the king (at least any time soon).
Then one day it happens. With a simple inquiry, all the air goes out of the room. It comes down from the C-suite: What is the ROI?
The marketing and web teams scramble. The senior staff know what is on the line. They know what management is really asking from them...
Justify yourself.
photos by Dan Nguyen, joannacortez, danes96, ZERGE_VIOLATOR, IntelFreePress, elorgwhee