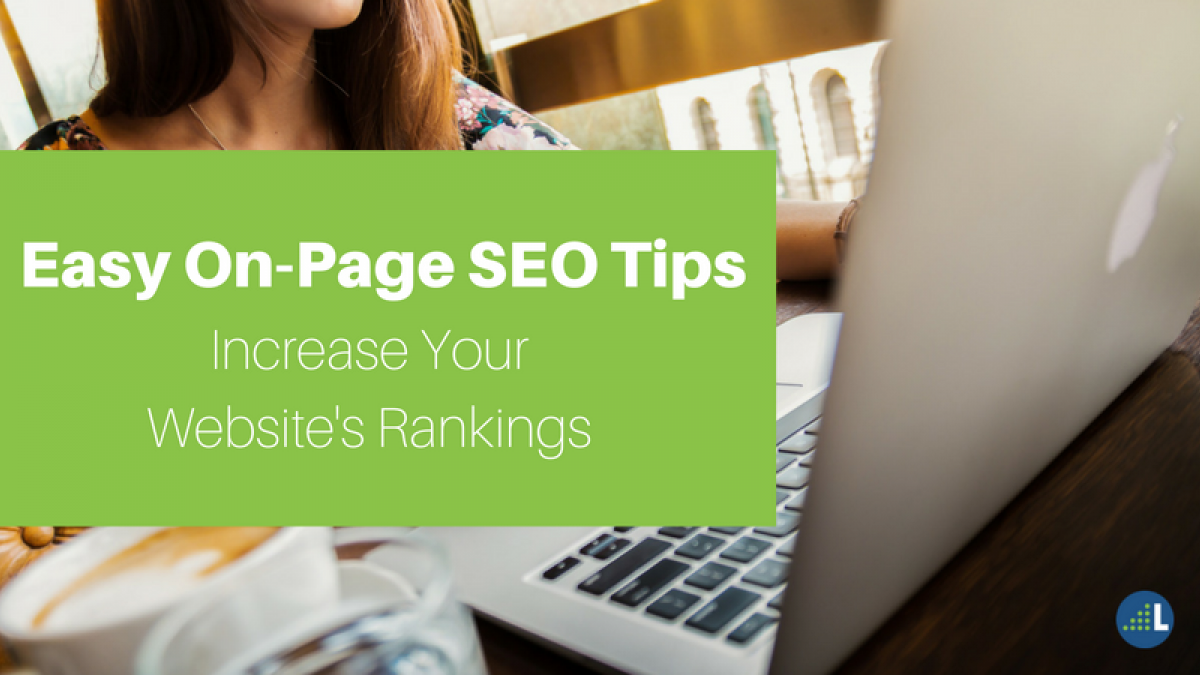 Easy On-Page SEO Tips That Will Increase Your Website's Rankings
If you've just created your website, then naturally you want it to be seen. If you're looking to gain visibility, outrank your competitors on the search engines' rankings, and drive relevant traffic to your website, then on-page SEO is a great place to turn your attention to. On-page SEO consists of optimizing your site's individual web pages so that search engines can properly understand the content and HTML source code within your pages. This differs from off-page SEO which consists of the external URLs which link to your site.
It's surprising how many companies and even web development agencies are missing out on some of the easiest opportunities for on-page SEO. Here are some of the most common on-page SEO tips that you should consider when building and optimizing your website:
Customize Your Meta Descriptions
A meta description is a snippet of 160 characters that delivers a summary of a webpage's content. Search engines present meta descriptions in the search results when the keyword or phrase that is being searched matches keywords or phrases within the meta descriptions.
Almost every one of the sites we're handed fail to include custom meta descriptions. Instead, they insert automated meta descriptions which pull from the first sentence or two. This often results in meta descriptions that fail to indicate what your page is about for both the users and search engines. It's an SEO best practice to create a custom meta descriptions which include keywords that are most related to the webpage. They should also be customized to have a length similar to what you would post on Twitter (150 -160 characters). This rule helps you summarize your page without the search engines cutting your description off.
Optimize with Alt Text
A picture is most certainly not worth 1000 words to search engines. Search engines can't see images, so they need alt text to understand the components of an image. Search engines place a relatively high value on alt text to determine not only the subject matter of the image but also the topic of the surrounding text. This also presents a key opportunity to optimize for your pages' keywords. An image that is surrounded by related text ranks better for the keyword that is being optimized. However, when you add alt text, be sure to keep the descriptions brief and avoid keyword stuffing by using a natural tone.
Keep it Original
When you're just trying to get your site up, it's tempting to repeat the same message on similar pages. However, this is not only incredibly dull for the readers, but it can also lead to search engine penalties. When search engines find duplicate content, they are unable to determine which pages they should show on their results page. This issue can cause your site to take hits in rankings, decreasing your overall site traffic along with the relevancy of your pages' search results.
Therefore, you should always get creative and mix up how you want to convey your message on separate pages. This method will keep your users engaged and your site free of penalties. If you feel that you absolutely have to create duplicate content, then you most likely don't even need the additional page(s) and should look for an innovative way to combine them.
At the end of the day, the search engines' interests mirror the users' interests. In other words, if you conduct each SEO practice with your users in mind, then you're sure to be on your way to ranking for those search engines.