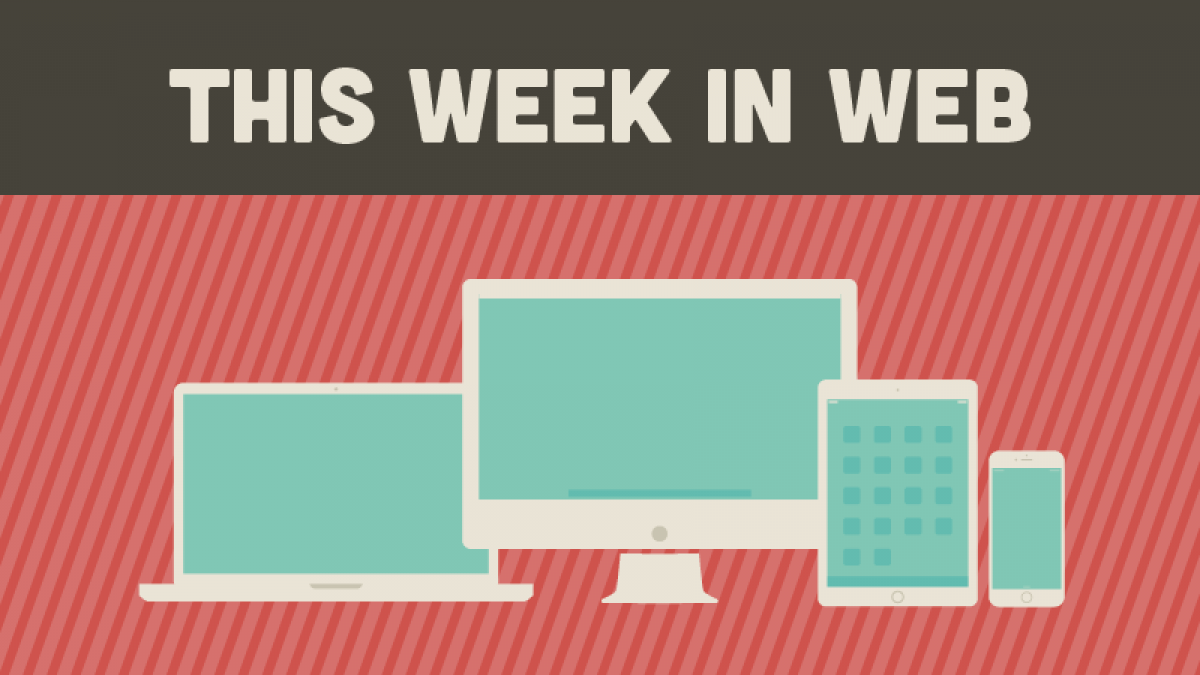 This Week in Web: July 13-19
This week on the web, Amazon released the innovative Echo device to non-Prime members, allowing users to experience what was once science fiction: a voice-operated control center that talks back and follows your commands.  The new app Beme wants to take the posting, cropping, filters, and retakes out of our carefully shaped social media existence, and help us share our authentic selves and experiences.  The uncensored Voat.co could be a comfortable new home for hundreds of thousands of disgruntled Redditors.  Also, the tech world is getting ready for a sleek new Windows 10, with customers and Microsoft both hoping that it fares better than Windows 8 did.  And United Airlines is offering rewards to a new kind of bounty hunter to catch their bugs.
Hooray-ay-ay  for  Amazon-on-on-on!
Amazon's Echo, aka "Alexa," is now available to anyone who would like an at-the-ready personal assistant in their home.  Alexa is like Siri's more sophisticated cousin, and she is not trapped inside a phone.  The Echo looks like a 9-inch tall cylindrical black speaker.  But with 7 built-in microphones, she listens more than she speaks.  In fact, she is ALWAYS listening, and responds to questions and requests when she hears someone call her name.  Here is some of what Echo can do for you: play music by specific title, artist, or genre, give up-to-date information about sports scores, weather, news, and traffic, re-order items on Amazon, control some smart lightbulbs and outlets, act as an alarm clock/timer, playback audiobooks, maintain to-do and shopping lists, answer questions about the user's calendar, look up information on Wikipedia, and tell jokes.  Once apps and preferences have been set-up via the companion app, all of this can be done with voice commands.  Like most current technology, the Echo learns and becomes smarter with use.  The Echo is an exciting 1st generation of interactive home control hubs that seemed futuristic until recently.  However, here are a few tasks that Echo cannot do yet, but would be valuable as it strives to be a central home control device: edit the user's calendar, control the thermostat, access and post to social media, read and send SMS messages, search the wider internet for answers to questions, operate the television, and make phone calls.  Priced at only $180 for this high-speed gadget, it does not cost any more than a decent Bluetooth speaker, yet it does so much more and will continue to evolve.
Ain't nothing like the real thing
We have all been there. The event happening in front of your eyes is too amazing not to share immediately.  You snap a bunch of pictures, and then spend the next 15 minutes selecting the best shot, enhancing and tweaking it into a visual masterpiece, and posting to social media with a cleverly crafted caption and hashtags.  Meanwhile, you missed 15 minutes of that amazing event, while staring at your phone. The new social sharing app Beme, created by infamous YouTuber Casey Neistat, can solve that.  Beme uses your phone's proximity sensor to take photos or videos.  So, if you place your phone's proximity sensor against your chest, it will capture whatever is in front of you, and you cannot even see the screen.  Or to take a selfie, place the phone's sensor against a wall or other object.  Then it is automatically posted, without previews or edits.  Your Beme friends can select your photo or video from the app, and view it only once, and then it is gone forever.  There are no hearts, thumbs-ups, or tagging friends.  Your only option to reply is to send a selfie of your facial expression as you watched your friend's authentic moment.  The genuineness of this novelty sounds truly refreshing, but won't most people want to capture and save their moments in a cloud somewhere for TimeHop to remind them of in five years?
Ex-Redditors can still Voat
All the hubbub over censorship at Reddit in the past months have resulted in a dramatic drop in the number of visitors to the site.  Redditors have been upset by administrators removing and restricting posts that include: "illegal activity, publication of people's private information, anything that incites violence, harassment, bullying, abuse, and anything sexually suggestive of minors."  As many Reddit users are leaving in protest and encouraging others to do the same, Voat hopes to welcome them to their community of open, completely uncensored (within legal limits) speech.  Voat, run by two students at the University of Zurich, looks a lot like Reddit.  Voat has "subverses" instead of "sub Reddit," and uses "incoming" instead of "rising" to label trending posts.  The voting functions and even button placements are so similar that ex-Redditors should feel right at home.  Will Voat be to Reddit, what Facebook was to MySpace?
Windows 10 is coming
Microsoft is hoping for a big comeback as it gets ready to release Windows 10 on July 29.  The update will be the awesome price of FREE for users of Windows 7, 8, or 8.1 during the first year.  Users who are not eligible for the free update can purchase the Home version for $119, or Pro for $199.  Beta users and testers have been working out the kinks for last few months.  In testing, there were problems with audio and expected errors to be cleaned up, but Microsoft and Windows Insiders say it is stable and ready to launch.  The home screen will look much the same as Windows 8, with the animated tiles, but it will also bring back the sorely missed Start Menu.  Other updates include new icons and a polished design, a handy shortcut to summon Cortana the virtual assistant, and Task View to see all your open apps or windows.  A new browser, Microsoft Edge, with features focused on sharing is included.  Also, an element that could be a big win is called Continuum, and will allow users to easily move between desktop and tablet modes. 
Bug bounty hunters
Last month, a would-be hacker tweeted from 30,000 feet about the plane's technical weaknesses, and may have even illegally accessed the plane's navigation system, causing it to change course.  Scary, right?  The airlines have long been criticized for lagging behind on cyber-security.  United Airlines is the first airline to adopt a bug bounty method, commonly used in other industries.  United Airlines' Bug Bounty Program is awarding frequent flyer miles to researchers who find bugs in their user-facing websites.  The highest prize of 1 million miles was awarded twice last week to helpful hackers who identified cyber security risks.  The bug-finders must report the deficiencies without exploiting them in order to receive the prize miles.