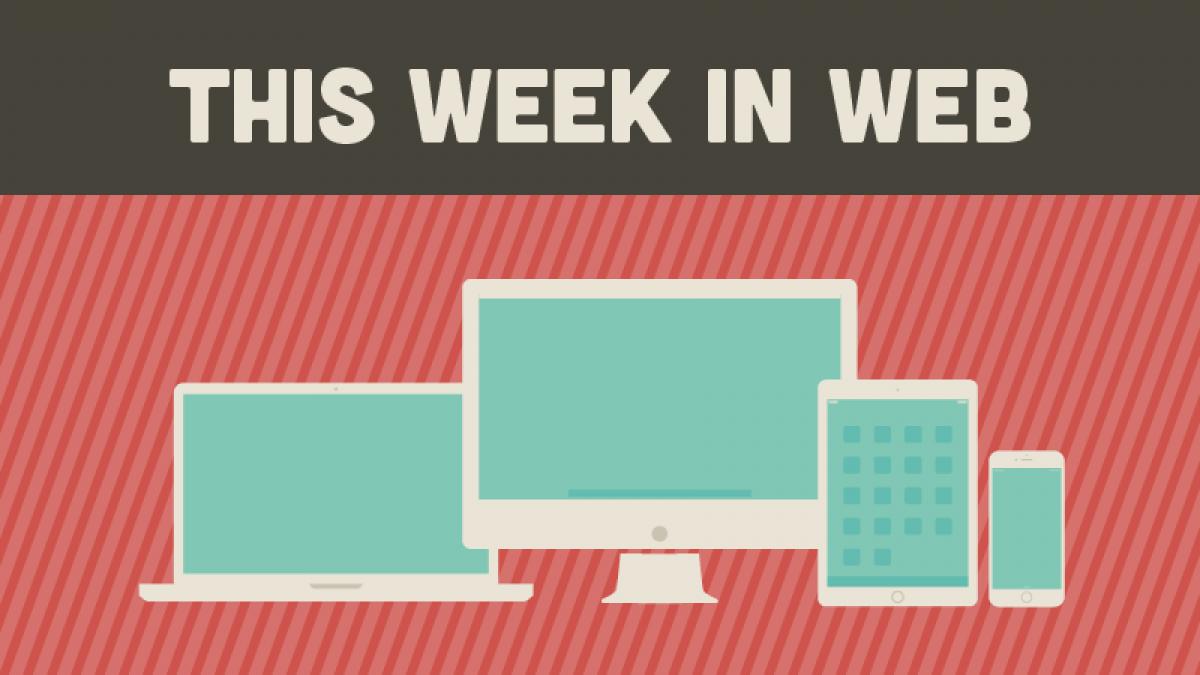 This Week in Web: July 27-Aug 2, 2015
This week on the web, IBM's Watson is using his super powers to help CVS customers better manage health conditions.  Windows 10 finally officially launched!  T-Mobile's Music Freedom feature approved a friend request from Apple lovers, and gives a polite shrug to net neutrality.  Apple TV has been polished up a bit and is reported to be released next month.  And Yahoo wants you to see, but not hear, your friend while texting.  Also, you can cross that past due vision exam off your list… there's a website for that.
Paging Dr. Watson
CVS Health and IBM are enlisting Watson to analyze health data that will improve care management.  Watson is IBM's powerful artificial intelligence computing system, able to collect and interpret boundless data from diverse sources, from social media to academic research.  Set to launch in early 2016, this project will start by accessing information from IBM Watson Health Cloud, focusing on CVS customers with chronic conditions such as diabetes, obesity, hypertension, and heart conditions.  In the future, Watson systems may collect data from medical, pharmacy, and insurance records, as well as personal fitness trackers, which will alert health care providers to changes in physiological or behavioral patterns, promoting earlier intervention.  CVS has approximately 70 million pharmacy customers, giving them potential to have a major impact on the healthcare industry. As protection of healthcare data under HIPAA laws has become stringent, one challenge may be establishing communication channels between patients, multiple providers, and technology sources.  How comfortable would you be with electronic compiling and sharing of your health information? 
Windows 10 Update
The tech world has been pumped with anticipation of the Windows 10 release.  A couple of weeks ago, we looked at a few of the expected new Windows 10 features.  And last week we talked about the integrated virtual assistant, Cortana.  This week, Windows 10 chatter has become reality as over 14 million users were using it as of July 29.  Here is how it is going:
For many, the download and installation process is painstakingly slow.
Thank heavens, the Start menu is back!
You can logon with your face if you have an Intel RealSense 3D camera.  (Since it uses 3D depth-sensing, you cannot logon with a picture of someone's face.)
Gamers love the performance boost that DirectX 12 provides.
The Privacy default settings share liberally with Microsoft.  If you worry about these things, be sure to customize your settings.
Thumbs-ups to virtual desktops, which allow you to unclutter and create desktop environments for different purposes, such as a work desktop and a social & games desktop. 
Of course, people love it or hate it.  But popular opinion seems to be that Windows 10 is at least a decent improvement over 8.1, because it would be nearly impossible not to be.  And it is a good value and has some cool features for the low, low price of FREE (for Windows 7, 8, and 8.1 upgraders).
Speaking of FREE…
I cringe as I envision my data whizzing away when I start streaming away from a Wi-Fi connection.  And that really takes the joy out of the music.  If you don't have an unlimited data plan, T-Mobile's Music Freedom is beyond fantastic.  This feature allows customers to stream from select music services without it counting against data usage.  This week, T-Mobile the "uncarrier" announced that Apple Music has been added to Music Freedom in response to customer requests.  It seems a wise move for T-Mobile to cater to iPhone users.   But net neutrality proponents think that this is a big step down a slippery slope.  T-Mobile is not paid by music services to be part of Music Freedom, and it takes feedback via social media regarding what streaming music services should be included.  Still, making some services data free, while others (including Google Play Music and Amazon Music) cost data may inhibit exploration by data budgeters, and make it harder for the new guy to get noticed.
Polished Apple TV
Tech insiders are reporting Apple's plans to release a new generation of Apple TV in September.  The set-top box will be smaller and lighter, have a faster A8 chip, and a touchpad remote.  The interface will include the addition of the App Store that Apple users have long-desired, and support the new Apple Music platform.  It will also feature Siri voice control… I can already imagine Junior and Mini-me shouting at a confused Siri in their argument about what to watch.  There are more delays on the awaited web TV service, now expected to launch in 2016.  In the meantime, they may offer access to third-party services, like Hulu, Netflix, and HBO Now.
Can you hear me now?
Nope.  Yahoo presents live video chatting without audio in their new product Livetext.  Now you can watch your friend from the very unflattering angle of looking up from chest level to see their double chin and into their nose while they are typing.  Or you can attempt to text while looking sideways to strike the ideal selfie pose.  Anyway, text and emojis scroll on top of the live video images, with the idea that by seeing your friend's facial expression, an emotional connection will be maintained as you are texting.  That sounds a little silly, but how would Livetext really be useful?  By using the back camera.  You could:  1. Show your friend and discuss the strange man at the next table without him hearing you.  2. Show someone your location without making a sound if you have been kidnapped.  3. Vacation vicariously by seeing your friend's beach spot while you sit silently in a meeting or class.
Virtual eye exams
Yet another way around the bothers of leaving the house and interacting with real people!  Opternative launched a $40 online eye exam this week, and all you need is a computer, smartphone, internet connection, and about 25 minutes.  To complete the exam, you input answers on your smartphone in response to questions about what you see on your computer screen, while following prompts to cover one eye and stand specific distances from the screen.   Within 24 hours, Opternative will send you a vision prescription that you can use anywhere to get glasses (or contacts if you have eye measurements from previous contact exams).  In clinical trials, prescriptions issued by Opternative were as accurate as those done by traditional refractive exams, and Opternative is registered with the FDA.  Don't worry, you will not be dilating your own eyes.  Because Opternative cannot assess eye health, there are restrictions related to age (18-40), symptoms, and frequency of online eye exams.  It is currently available in 27 states.