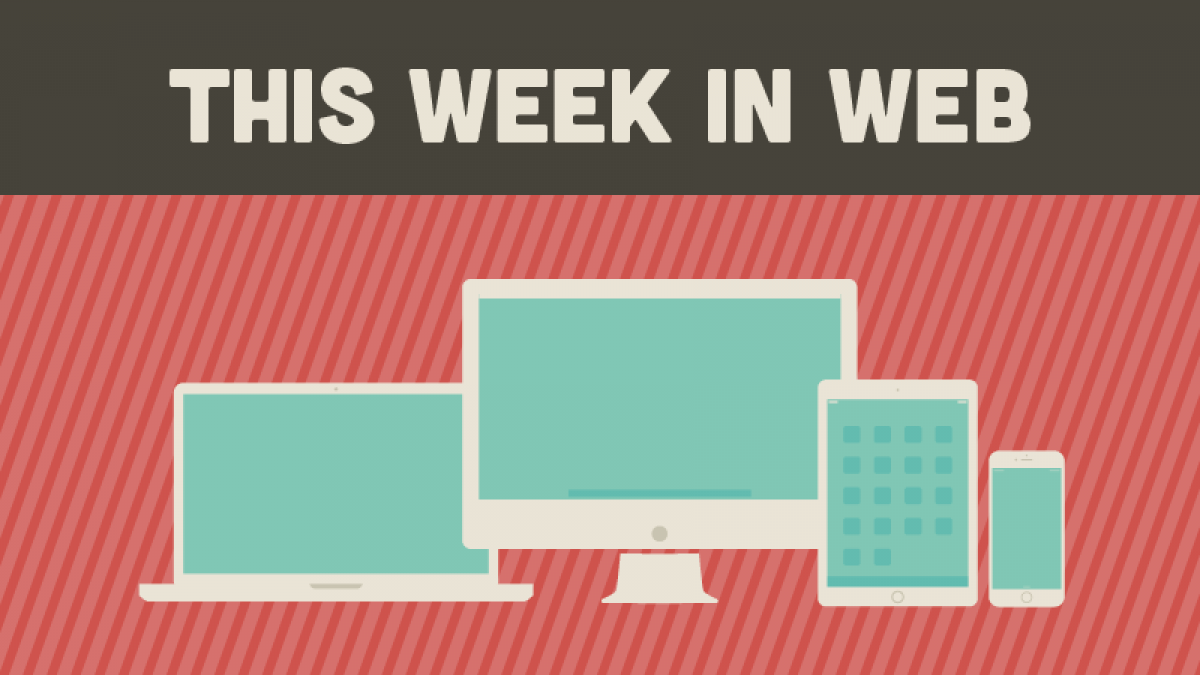 This Week in Web: July 20-26
This week on the web, Jet launched an exciting money-saving retail site that may actually be a worthy competitor for Amazon in many areas.  You can toss a Karma Wi-Fi hotspot in your messenger bag, share connectivity with the people around you, and not pay a monthly charge.  Your best friend Spotify is compiling a weekly mix made just for you.  Also, human-like virtual assistant Cortana will make herself at home with potential millions of Microsoft customers worldwide with the release of Windows 10 next week.  Dell tries to inch into the market of high-end graphic design machines.  And beware of swiping jokes.  If you tweet, you may be a copyright holder.
Jet-powered savings
Jet.com could give Amazon a run for its money!  The new retail site was founded by Marc Lore, who also co-founded Quidsi (Diapers.com, Soap.com, BeautyBar.com), which was ultimately bought by Amazon for a hefty price.  His new venture is compared to an online Costco, where customers pay $50 for membership to save big on purchases with essentially no price mark-up from Jet.  Jet compares prices across the web, and promises shoppers prices at least 10-15% lower than other e-retailers.  Then the site passes more savings onto customers, based on shipping distance, combined shipping, opting-out of free returns, using a debit card, and "Smart Items" that are cheaper when bought together.  Compared to Amazon Prime, customers trade fast, free shipping  for lower prices and a lower annual fee.  On Jet, 2-5 day shipping is free for orders over $35, comparable to Amazon's super saver shipping.  And Jet's catalog is not as expansive as Amazon's at this point, but they answer that with a concierge service which will secure items from other online retailers and have them shipped to customers.  Also, Jet Anywhere offers the option to buy select brands, including Nike, Anthropologie, Levi's, and hundreds of others, from outside retailers through Jet's links and be rewarded with Jet Cash.  I filled an Amazon and a Jet shopping cart with a variety of identical items to test it out.  Indeed I would save a large chunk of change ($120 vs. $83) by shopping on Jet, and I had no need for 2-day shipping on any of it.  It was easy to experience the buy-more-save-more adrenaline rush on this site, and with a free 3-month trial membership, why not stock-up?
Karma Hotspot
A no-contract, pay-as-you-go, portable Wi-Fi hotspot hit the market this week.  The Karma, selling for $149 with no activation or other fees, seems a good deal for travelers who need occasional connectivity away from the home or office, but not the commitment of a monthly bill.  At smaller than 3-inches square, it is easily stashed in a pocket, briefcase, or purse, in case of an unexpected need for internet connection.  It runs on Sprint's nationwide 4G network, and the battery life is 220 hours standby or 5 hours of internet use.  Data sells for $14 for 1 GB, with discounted rates for buying 5 or 10 GB at a time.  Here is the karmic twist: give data, get data.  When someone within range of a Karma user's powered-on hotspot detects the connection and logs on with their own account, both the Karma owner and the new user receive 100 MB for free.
Fresh music Mondays
Spotify added a personalized playlist feature this week called Discover Weekly.  Every Monday morning, users will be presented with a fresh digital playlist of music selected based on their listening history and users with similar taste.  The 2-hour playlist will feature lesser known tracks, new artists, and deep cuts.  As users save their new favorite picks each week, Spotify will better know their musical grooves, and make more intelligent recommendations the following weeks.  Spotify says, "It's like having your best friend make you a personalised mixtape every single week."  Aww, my thoughtful best friend Spotify knows me so well!
Cortana
Speaking of digital best friends, last week we took a look at Amazon's virtual assistant Alexa.  With the release of Windows 10 next week comes wider release of Microsoft's version: Cortana.  What may set Cortana apart from her artificial intelligence peers is her personification.  Microsoft has devoted much time and creativity into designing Cortana's human-like interactions and a clever sense of humor.  She is also the first to be voiced by a recorded human voice rather than computer-generated speech.  She is customized by region to understand and speak in different dialects and have awareness of local speech patterns, customs, and environments.  Also, her touted ability to know her human master's preferences and daily patterns, and make suggestions based on her knowledge may make her seem even more human.  She will respond to "Hey Cortana" followed by users' questions or requests.  Here are a few of the tasks that Cortana can do on voice command: place calls using Skype, research general questions using Bing search, manage the calendar and provide reminders, give directions based on Bing maps, give weather reports, and manage the Music app.  Another feature that will add value to Cortana is that she will be seamlessly present both on desktops/tablets running Windows 10, and on Windows phones.  Microsoft's virtual assistants have certainly evolved remarkably since little Clippy!
Dell vs Apple
In the world of professional graphics, Macs have dominated the field for over 20 years as the preferred machine.  As Apple's attention has been focused on developments in the iPhone market, some design professionals seem to think that Apple has neglected their loyal customer base.  Meanwhile, Dell has become a privately-held company, and has been catering and marketing to the professional graphics community with sleeker design and more horsepower.  A shift in the industry standard would likely be slow, but Dell's M3800 is an attractive option, with its modern design, 4K resolution, and Thunderbolt 2 port.
Tweet cheats
Twitter enforced copyright rules against joke thieves this week, first reported by @PlagiarismisBad.  When a freelance writer filed a claim on Twitter's web forum that users reposting her joke without crediting her were stealing intellectual property, the stolen jokes were replaced with a statement that the tweet was "withheld in response to a report from the copyright holder."  How deservedly embarrassing for the tweet stealer!  The Digital Millennium Copyright Act (DMCA) has typically been utilized to protect against infringement of copyrighted media, such as photos and videos.  This is the first report that the author of a tweet has been defined as a copyright holder.
Any interesting stories you came across that we should know about? Let us know in the comments below!