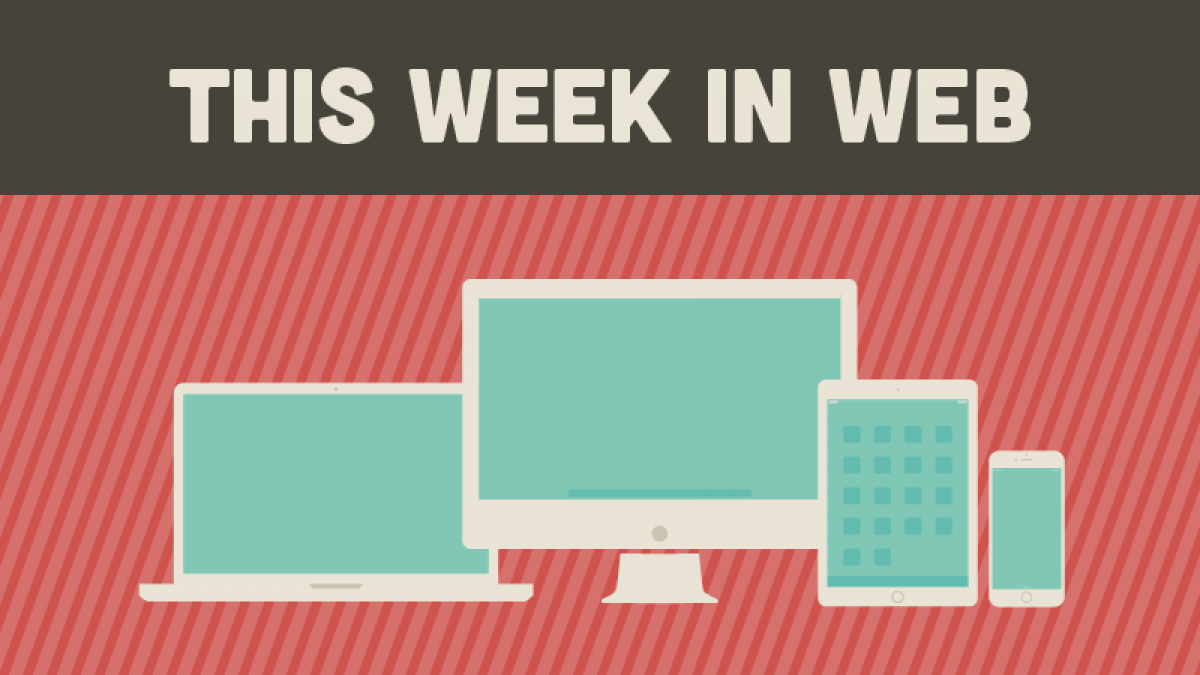 This Week in Web: July 6-12
This week on the web, we catch-up with the recently-released giant, Apple Music, and get a little taste of what's cooking there.  Gmail is striving for perfection in getting rid of spam by using artificial neural networks and new tools for mass emailers.  Also, Facebook may add a little MTV-style to your newsfeed.  We introduce Rhinobird, a streaming video platform that is truly live and uses hashtags to allow us to see the action from multiple viewpoints.  Solocam offers a high-performance selfie stick for the roving reporters out there.  Web-based Wix makes it easy to become a webmaster with free education and certification.  It's a toss-up whether Microsoft's Tossup social planning app will be useful.  And people got excited about Facebook trying to promote gender equality among its icons.
Because it's Apple
It has been two weeks since Apple Music was released, and naturally there are mixed reviews about its greatness.  Ultimately though, it is Apple: the maker of the world's most popular phone, creator of the iPod, and keeper of 800 million credit card numbers used on iTunes, the music software used even by non-techies.  Any flaws can be improved upon and/or accepted by most users.  The bigger issue is whether customers will agree to the $9.99/month charge after their 3-month free trial.  Apple Music integrates streaming music, a 24 hour "Beats 1" radio station hosted by world famous DJ's, a social networking "Connect" tab where users can keep up with their favorite artists, and algorithm-based recommendations in a "For You" section.  It also allows iTunes users to incorporate their music libraries.  Subscribers may play and save unlimited songs from the 25 million song catalog.    Playlists curated by music industry pros are also available based on listeners' musical taste and mood.  Also, iPhone users can tell Siri what they want to hear, and she will make it so, which is awesome.  Critics are calling it cluttered, buggy, and sloppy, saying that it doesn't allow enough independent discovery, and complaining that Beats 1 does not give the option to not censor explicit lyrics.  In the end, Apple Music has the potential to convert millions of mainstream iTunes users to paying streaming subscribers.  It is chock full of features and a massive library.  It has room for improvement and likely will be reworked many times over, and you can try it for free.  It's available now on desktops, iPod Touch, iPads, and iPhones and an Android app will be released in late 2015. 
Gmail cleans-up
Google doesn't want you to be bothered with the 0.1% of spam email that has been sneaking through their already strict filters.  Gmail has been equipped with smarter spam filters, including the use of artificial neural networks, aka machine learning, to fine tune their ever-evolving definitions of unwanted emails.  When users "report spam" or tag an email as "not spam," they are helping Gmail learn what to watch for in the future.  Machine learning is also helping Gmail personalize users' preferences on what makes it to the Inbox.  Gmail will remember that one Gmailer's junk newsletter may be another's important update, rather than applying the same rules to everyone's Inbox.  Google also launched Gmail Postmaster Tools this week, which will help high-volume email senders avoid having their important messages tagged as spam.  Postmaster Tools will help senders analyze errors and spam reports to ensure that emails are being delivered to the Inbox as intended.  For users, this means fewer displaced emails and less time rummaging through the Junk folder.  Can we get this for the junk mail delivered by the USPS also?
Facebook music videos
It appears Facebook is planning on eating a bigger piece of the video pie.  They have been talking with major record labels about adding music videos to the newsfeed, in hopes of preventing users from leaving the realms of Facebook to view linked videos on YouTube.  The idea is to include a picture-in-picture floating viewer, so that if a user is scrolling along and sees the new Meghan Trainor video playing in their newsfeed, they will move the pop-out player to the corner of their screen, and enjoy the video as they continue to doo-wop through their newsfeed.  Sounds like bliss for entertainment multi-taskers.  Since the vast majority of YouTube's most popular videos are music videos, and Facebook has the advantage of knowing the interests and preferences of their almost 1.5 billion users, this could mean a significant jolt for YouTube.
What's a Rhinobird anyway?
Periscope and Meerkat have a new live-streaming competitor in the technologically superior Rhinobird.  What makes Rhinobird special is that users can truly live stream without any lag (the others have a 10-20 second lag time) to WebRTC-enabled browsers, so video can be shared to Facebook, Twitter, and WhatsApp.  No app or plug-in is required, although an optional app is available for Android and soon for iOS.  Rhinobird publishes all streams with a common hashtag to the same page.  With the lack of lag time and use of common hashtags, viewers can experience events from multiple synched viewpoints as they are happening.  Whether this means that grandma can see Junior's graduation live from multiple attendees' perspectives, or the world can experience "collaborative broadcasting" of up-to-the-second, unedited, unfiltered international news, Rhinobird has the power to revolutionize TV.
The selfie-stick for professionals
Solocam is the more sophisticated, high-speed version of the annoying selfie sticks that have been banned at museums, arenas, and amusement parks around the world. Solocam, currently available for pre-order through an Indigogo campaign, integrates a high-def Bluetooth microphone so that users can capture broadcast-quality audio and video without a news crew or expensive, bulky equipment.  The associated app, controlled with a joystick built-in to the microphone handle, will also let reporters read from a teleprompter while recording, and apply visual effects.  This is sure to be a fundamental tool for the rapidly expanding fans of Periscope and Rhinobird, and perhaps for professional news broadcasters.  Users may still look ridiculous talking and posing for their selfie-sticks, but at least it is useful beyond the self-admiring portrait.
Get WixEd
Wix has insisted that #ItsThatEasy for retired NFL players and supermodels to launch their business venture's websites themselves.  Now they are making it that easy to become a certified Wix webmaster, and all it will cost you is time.  The company launched WixEd this week.  The free online courses teach web design and photography, plus practical business courses focused on e-commerce, SEO, and accounting.  The classes consist of pre-recorded videos featuring industry experts, written assignments, and quizzes, while tracking your progress and providing support from live human instructors.  It is estimated that students will complete the course in around two to three weeks, but may work at their own pace.  Free education and certification sounds like a good starting point for any wanna-be web designer.
It's a Tossup
Microsoft Garage's new app, Tossup, could be a handy planning tool, if friends and colleagues will also install it.  Tossup, available on iOS and Android (but why not Microsoft Windows Phone?), helps groups decide where to meet for dinner, when to hold a meeting, or take a vote on any question.  Users can RSVP and post comments related to the poll.  To use the app, the user posting the question provides their phone number and email or Facebook info.  Selected friends will receive a SMS or email with a link for them to also install the app so that they can participate in the poll.  One cool feature is that Yelp ratings are integrated into the app, possibly simplifying choosing a venue.  Users' address books and calendars are also integrated.  Perhaps more fun and visually appealing than other methods, but can't this be done fairly easily by group text messages, emails, or Facebook polls, which don't require other users to install something new?
Facebook Friend Equality
Facebook changed their 'friends' icon this week.  The (assumed) female silhouette, which was previously smaller and behind the male silhouette, has been equalized in size and moved to the foreground.  Similar changes were made to the 'groups' icon.  Many are praising this as a huge win for feminism and gender equality.  But ya know, American women are on average 4.5 inches shorter than men, so it kind of made sense.  And isn't it gender stereotyping to assume either icon is male or female?  Men can have long hair, and women can have short hair.  Men can be shorter than women.  Why are all the friends white??  Perhaps the design change is a tiny indicator of progressing gender equality combined with a feminist Facebook employee with time on her hands, but it's no social revolution.