Why Everyone's Moving to Austin, including Companies
Everyone knows that Silicon Valley, California, has long been the hub for software innovation. Now it's time for it to move over, because Austin, Texas, is the place for Americans and companies to be.
From families to major internet based companies, all are making Austin home. Austin, was named the fastest-growing city in the nation by Forbes Magazine. The city's population growth rate was at 2.5-percent in 2013. The average salary in Austin was of $64,000 and had a lower unemployment rate of 4.89-percent compared to the national average of 6.5-percent. It's hard not to see why everyone is flocking to Austin these days.
If that wasn't enough to make people move, Time Magazine dedicated an entire issue titled: The United States of Texas. In it, it mentions the cheap land that is available, cheap housing, and living in general. The most important stat, Texas created one-third of the nations highest paying jobs.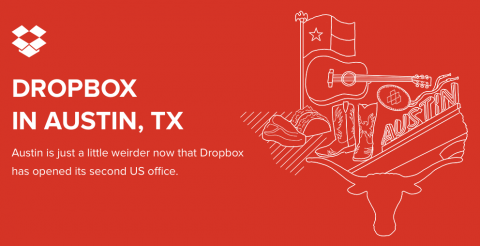 d
Dropbox opened only it's second office outside of California, in Austin, Texas. Others that have followed suit are the Nasdaq Exchange and Roku.
Websense, a computer security software company, based out of San Diego, California, will completely relocate it's headquarters to Austin. Accompanying the company, are jobs with an average salary of $82,000.
Many of these business get help moving to Austin with the Texas Enterprise Fund (TEF). To learn more about this incentive click here.
The city is booming, will you make the move? Will you relocate your company like Websense is doing? Let's here in the comments.