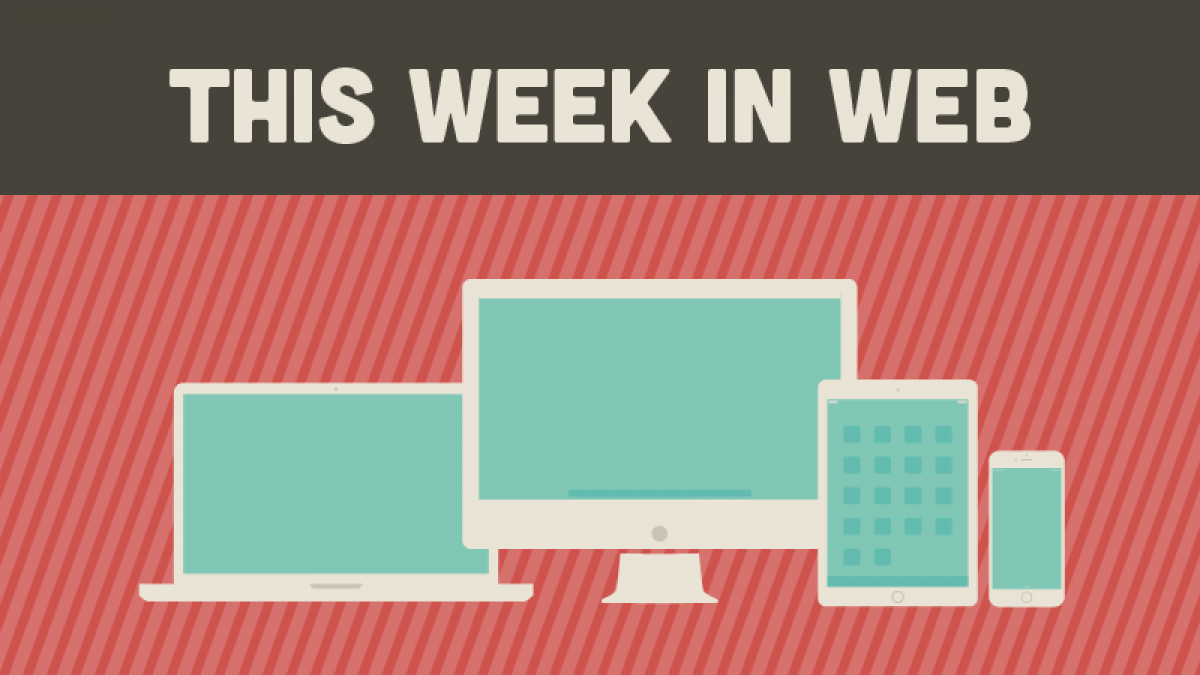 This Week in Web: May 25-29
This week on the web, Google did a good dead, Facebook planned to capture your facial expressions, a tiny, portable pod-shaped home that promised total energy self-sufficiency went on display in Vienna, Instagram was on the verge of doing something that could annoy its users, Facebook took on Yelp, Google announced a new mobile-payment system it hopes will rival Apple's, and Apple took a step towards offering augmented reality.
Even Google Haters Have to Admire Google for This
We tend to take technology for granted these days. But there are some technological breakthroughs that can still inspire awe, that seem almost miraculous. One of these is using of 3-D printers to create new artificial limbs for people who have lost their own arms or legs.
Creating technology that transforms people's lives is only part of the battle, though. Someone still has to step up to ensure that the benefits of technological breakthroughs reach the people who need them. This week, Google stepped up to the plate and announced it is giving a $600,000 grant to the Enable community, which connects people who need prosthetics with volunteers who use 3-D printers to create and custom-fit new limbs for free. This grant is part of a larger $20 million commitment Google made to give grants to nonprofit organizations that use new technologies to increase the independence of people with disabilities.
In Case You Need Another Reason to Spend Time Playing Games ...
Speaking of exciting new technologies, virtual reality could soon become a part of many people's daily lives. Last year, Facebook bought a company called Oculus that makes virtual reality headsets. Oculus plans to start selling a consumer version in early 2016. These headsets are especially good at reading facial expressions, even those that are hidden behind the headsets themselves. These expressions can then be recreated in an online avatar, which can interact with the virtual-reality avatars of other people.
Although Facebook hasn't yet revealed exactly what its plans are for the headsets, the gaming industry is getting excited because of the technology's potential to increase interactivity within games. Non-gamers could benefit too if Facebook uses the technology to enhance chatting, as observers expect that they will.
Home, Sweet Self-Sufficient Home
Have you ever fantasized about living off the energy grid, going anywhere you wanted to be on the planet, and becoming completely self-sufficient? A new, portable, self-sufficient home will be coming on the market soon to help people fulfill these fantasies.
These tiny homes will be completely portable and will run on wind and solar power, according to their creator, Nice Architects, which is based in the Central European country of Slovakia. The homes' tiny 120-square-foot size makes them easy to move around while still having enough space for two people to live comfortably, at least according to the manufacturer. It sounds like a tight squeeze, but the pod-shaped homes use the space efficiently and they pack in a lot of useful features into the small space -- a bed, a kitchenette with running water, a toilet that flushes, a hot-water shower, a working-and-dining counter area, windows that open, and even some storage space.
A battery stores energy generated by wind and solar power, and the pod, dubbed the Ecocapsule, also collects and reuses water from rain and dew. It can support off-grid living for up to a year. If you happen to be in Vienna this week, you can see the Ecocapsule for yourself at the Pioneers Festival. The pods will begin shipping during the first half of 2016.
Instagram Will Be Nudging (or Annoying) Its Users
Instagram will soon be sending out email blasts that will either be helpful updates or spam, depending on how you look at it. The photo-sharing site will be targeting relatively infrequent users, hoping to tempt them back to the site with emails showing what they have missed. This type of email nudge is a common promotional strategy already used by Twitter and Facebook, but what makes Instagram's efforts potentially more annoying is that there is currently no way to unsubscribe from the emails. That may change if enough people complain.
Don't Know Where to Eat? Facebook Wants to Help
Facebook is entering the already crowded restaurant-review space by incorporating restaurant reviews into its restaurant search results. It's partially an attempt to bolster its services to small businesses and partly an attempt to compete with review heavyweights Yelp and Zagat. Facebook's will draw the reviews from those published in outlets such as Bon Appetit and New York Magazine. The new feature is designed to work smoothly on smartphones, the better to serve hungry users on the go.
Android M is Coming
Google announced several significant changes that will be unleashed in the next version of Android, currently known only as "Android M." First is Android Pay, clearly designed to compete with Apple's popular Apple Pay. It's said to be a big improvement over Google's previous attempt at a mobile payment system, Google Wallet, which never really caught on. Android Pay users can access the payment system directly without having to open an app, and they can use it at more than 700,000 stores. Developers of third-party apps will also be able to incorporate Android Pay capabilities, which will extend the payment system's reach even further. Apple may be getting nervous.
Another new Android feature will give users more control over what permissions they give to third-party apps. Also making its debut in Android M will be a feature called "Device Sync Activity" which will extend battery life by shutting down some background activities when people are not using their phones.
What Am I Looking At?
If you ever want to know more about the things right in front of you, Apple may soon be able to help. This week, the company acquired a German company called Mataio, which lets developers incorporate augmented reality into their apps Augmented reality -- not to be confused with virtual reality -- is the ability to overlay digital images onto real-world images. Apple hasn't said yet exactly how it will use this capability, but rumor has it that the first use will be in Maps.
The beauty of augmented reality is that it adds more information to whatever you are looking at. If,you are walking down the street, an augmented reality app might put tags on the buildings, identifying what they are, or which stores are contained inside. There are many potential commercial uses, such as giving users more information about products they are looking at in stores. Augmented reality could also make ordinary experiences more fun with features such as animated characters leading users down a path. A potential downside is that it could provide one more reason for people to stare at their phones rather than directly at the world around them.