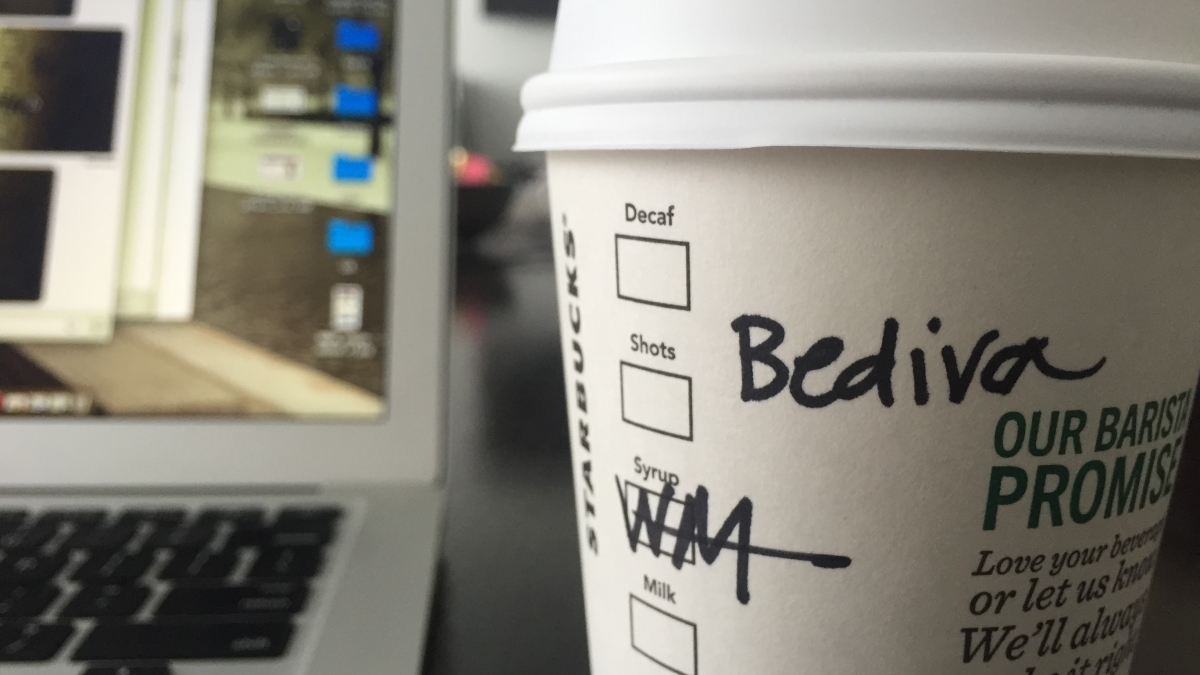 Marketing Manager: Interview with Felipa Villegas
Do you love to write? Do you spend your days on Twitter and Facebook? If yes, then there may be a career for you in Online Marketing. Felipa Villegas took a few minutes out of her busy day to talk to me about her role as the Marketing Coordinator for LevelTen Interactive. Here's what she had to say...
Sky: What really got you started in your career?
Felipa: I never envisioned myself being a writer. I always enjoyed math so I began majoring in civil engineering (structural and environmental) at The University of Texas at Arlington, but then I switched to advertising and public relations the second semester of my freshman year. You're probably wondering why I would change majors and so drastically. Well, I was bored with just doing math and AutoCAD drafting, and I realized I wanted to be more creative, hence why I turned around and majored in Advertising.
During my freshman year, I started a blog and I was one of the first people who used Twitter regularly. I started to enjoy writing and engaging with people on social media. Also, after joining a few on-campus organizations, I began writing more and added event planning to the mix (I helped plan the campus concert series that included Maroon 5, Drake, and Lupe Fiasco).
After interning at some companies, I envisioned working at a true advertising agency -- think Mad Men, but then I applied at LevelTen and realized that it was more of a Digital Marketing position where you look at analytics and deal with inbound marketing methods, web creatives (infographics), and social media. I already did some of that for my blogging brand, so I adapted to it pretty quickly.
Sky: How would you describe a day in your career?
Felipa: We practice inbound marketing, so most of my day consists of writing. I write for three different sites, so it gets a bit overwhelming sometimes when you have to target three different audiences. It takes a lot of time and research. In the morning, I look through tweets, check for content, and check the analytics of the previous day. I review what we have written about in the past and see what's trending. Then I spend my afternoons writing and responding to social media.
On occasion, I get the opportunity to create infographics and edit videos that are filmed by various co-workers.
Sky: What is one of the hardest things in your career right now?
Felipa: It's hard not to be redundant because everyone is writing about the same thing. I have to come up with new and better ways to phrase things. I write in three different styles: for LevelTen I have to write very technically; very Drupal-based, for CM2 it's very HubSpot-esque, general marketing content, and for our newest site iFX I write about business, marketing, design, web trends, and entrepreneurship.
Sky: How important is social media in inbound marketing?
Felipa: Well, because we don't use paid advertising, social media becomes crucial. You know, we don't have to spend a lot of money on it, so as long as we have followers or fans on our Facebook page or Twitter page, that becomes the easiest way that I can promote our content and bring in visitors. Those fans can retweet or share our content with their friends and followers too. And it doesn't cost us a thing.
Sky: What's something that you've learned in your adventure through your career and how it's been changing?
Felipa: I had to learn how to write for an audience that expects to learn about technical information, such as Drupal, a content management system I had never used. I was so used to writing formal essays coming out college, so I had to learn how to write for an online audience rather than a professor. So that was one of the things that I had to adapt to in my line of work. Keeping it casual and simple is the way to go.
Sky: What is the difference between traditional marketing and online marketing?
Felipa: In traditional marketing you have tangible items that tie in with you product. When I say tangible items, I mean print ads, tv and radio, billboards and brochures that promote your product. Traditional marketing usually involves massive budgets for promotion. Online marketing, on the other hand, is very cost-effective when it comes to promoting your product. Online marketing requires having an online presence. The central goal of online marketing is for people to find you through the content you publish online.
Sky: What blogs are you reading right now?
Felipa: I read a lot of Social Media Today, Marketing Land, and HubSpot. The Content Marketing Institute also has great articles.
Sky: Are there any blogs that you would recommend to anyone who is interested in a job in your field?
Felipa: Definitely take a look at Content Marketing Institute and Marketing Search Land, those are the two biggest ones that I recommend. They are strictly focused on online marketing.
What's your biggest pet peeve? 
My biggest pet peeve would have to be when people send short one sentence email responses. I feel like they should be long and well thought out replies, especially when that's what the email initially required.
As the intern, I'm required to ask: what's your caffeinated beverage of choice?
White Chocolate Mochas from Starbucks.