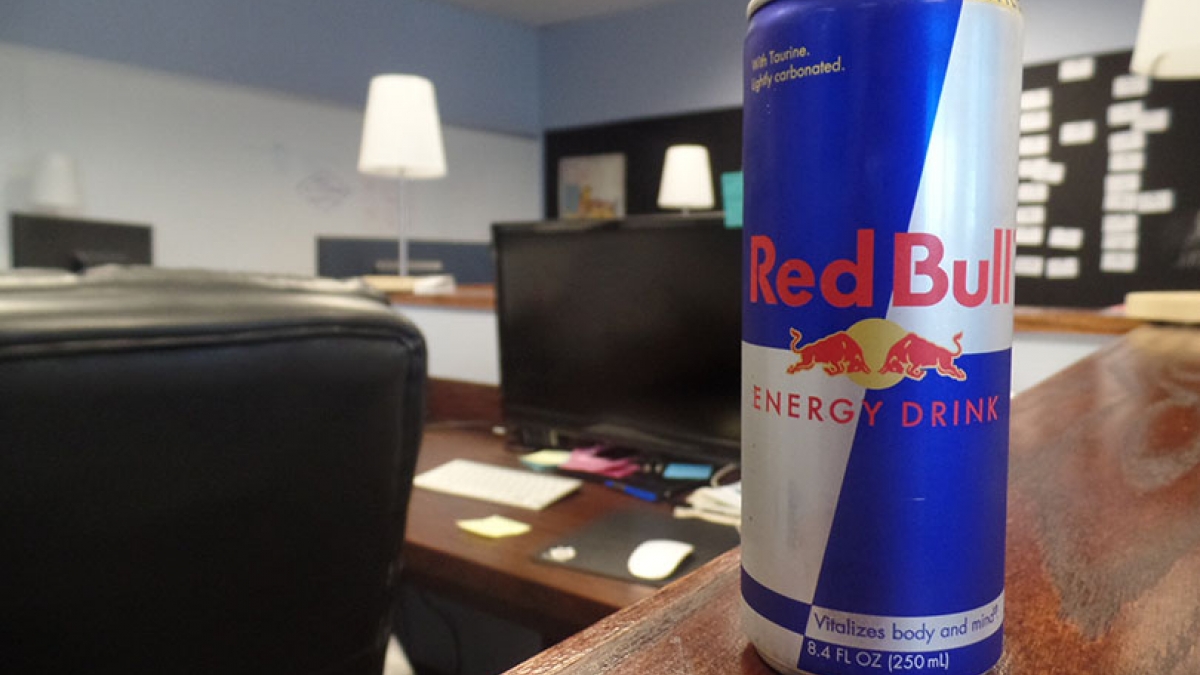 Project Manager: Interview with Kristin Yang
Managing people is far from just being bossy and determined, it requires a certain understanding of the work that people put into the finished project. Kristin helped me understand that in the following interview, walking me through the steps she took in order to get to where she is. 
Sky: What did you study in college?
Kristin: I went to Villanova where I majored in psychology, and I had a minor in Computer Science and Spanish. I didn't know what I wanted to do, so I actually spent a fifth year in college in a post-baccalaureate program. It was around that time that I found out that medical illustration was a thing. Medical illustrators draw the diagrams in your anatomy book and animate anything in life sciences. I liked art and science and didn't even know you could get a degree in that, per se. I then got my Masters in Biomedical Communications, and that can be illustration, animation, interactive programs, education, all in the medical space. And that's what I wanted to do, I wanted to be a medical illustrator.
Sky: What got you started in the web design industry?
Kristin: I wouldn't have ever guessed that I would be in web development, I was never really interested in it because I heard that it was actually really hard. But, things change so quickly in the internet world and push towards going mobile. And being someone with a medical background interested in education, the industry is also interested in going mobile. And a lot of the surgeons that I worked with really wanted websites. They would ask me to build websites or apps for them. So, web design started to come on my radar. A lot of surgeons and educators wanted to move their content online. I never really took a direct path to the web, so that was my exposure to it.
Sky: That seems to be a common theme in the workplace. Not necessarily majoring in what you go into. This generation seems to think that whatever you major in is going to decide exactly what your career is, and that is really interesting. So what is the most important part of project management?
Kristin: Communication. Definitely. Without proper communication, you can't do things efficiently, and you can't expect people to do things efficiently. So as a project manager, whether it's working internally or working externally, it's just really about having open lines of communication. By working in the technical and medical fields, I have found very interesting parallels.  And so if I said something like: "You have an esophageal fistula in the lower right bronchus carina", you wouldn't know what I was talking about. So, I've had to translate that specifically for education to a non-technical audience (who does not understand what the illness is, and where it is and what we are going to do). Translating technical communications has been instrumental to my experience. The hard part is understanding technical issues and then being able to turn around and speak a different "code language" to effectively get my message across internally. For example: The client is asking for a simple news releases to show up in dated chronological order... but that really means telling the developer we need to create a new content type, matching authors, date, title, then being able to generate a dynamic view that will display all of it correctly. The client may have not asked for all that, but that's what it takes.  Communication is incredibly important. People severely underestimate good communication.
Sky: What's the hardest part of your job?
Kristin: I'm weird but I enjoy the hard parts the most, I enjoy the crazy. I think anyone would have this same problem, but the hardest part is being able to wheel, deal, and adapt--very quickly. Whether it's adapting to a problem, problem-solving or adapting to other people. You work with a lot of different people and a lot of different personality types. Some people are really straight forward... but others you need to cherry coat it. It's hard for me to adapt to all the different styles when I have my own style of communication (especially one that I feel works best for me... but not necessarily for other people). I'm still learning [how to] that. When I worked with surgeons, it would always be about being short and concise: "Can you do quickly do this? Can you do quickly that?". I'm the type of personality that explains the "what"... like: "What you need to do, what needs to happen, what's next". But with others, I needed to explain the "why." "Why is this happening, why are we doing it this way, why the client wants this.." Learning how to adapt to those other types of communicators has been very hard.
Sky: What's something that most people don't know about this career?
Kristin: People may view me as a person that just barks orders, but they probably don't know that I actually dig very deep down into the details. Maybe it's just me and me being new to this industry, but the way that I learn is by doing. Most people probably don't know is that I'm actually behind the scenes like doing the work too. And so I'm actually on the ground level (sometimes with the developers) poking through the code and making changes in the markup (theming). And it's like: "Oh yeah the developer did that!", nah, it was me. Because it's a quick fix...and I learned what it was... then I'll do it. So they probably don't know that I'm actually on the ground level as well, doing a lot of the work.
Sky: What is some advice for people seeking a job in project management?
Kristin: Start from the bottom. I took this job as a project coordinator working under Kayla, and I think that's the best way to learn, is to work on the ground level first and to work your way up. So, if you want to get into the industry don't expect to insert yourself into the very top and expect to do well. I think the best people grow within the company/industry. Trust the struggle by starting from the very bottom. Understanding "the struggle" has been a large part of my life and I feel that it's really important to be able to understand why people do things in that way, and why it's so hard for them. It makes you apathetic to the efforts of other. So when you get to project management, you already have a quick answer because you understand that there are 101 ways not to do it, but you just need a couple.
Sky: What are you currently reading? And what would recommend to others?
Kristin: This is funny, because I don't like to read. But there are some self help books that I've read, it's been a long time. I like to figure things out on my own more. I just like to read success stories and aspire to other women who have amazing success stories of their own.
Sky: What's your biggest pet peeve?
Kristin: My biggest pet peeve is incorrect spelling. I was a stickler for spelling before auto correct was even a thing. One would think that with all the technology we have now, that misspellings would be less of a problem ... but they seem to be an even bigger problem now
Sky: As your intern, I'm required to know this: what's your go-to caffeinated drink?
Kristin: RedBull. Redbull. Redbull.