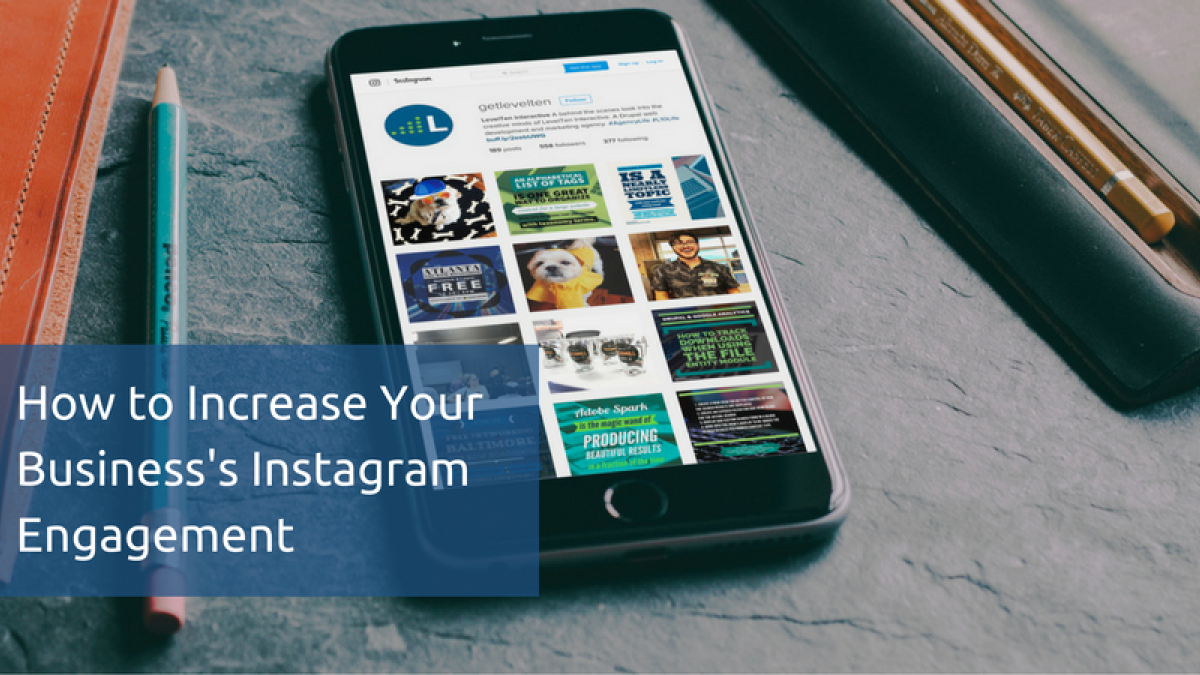 How to Increase Your Business's Instagram Engagement
Are you trying to get your business's Instagram account off the ground? If your answer to this question is "yes" then you've come to the right place. In this blog, I'm going to harness every ounce of my inner-millennial being to provide you with the foundational tools and strategies to make a meaningful impact with your business's Instagram page.
Over the summer, we realized that our agency had too much marketing knowledge, creativity, and straight-up entertainment value not have a stellar Instagram page. So, just like every other successful Instagram account, we had to start building our content, credibility, and followers from the ground up. Today, you are going to receive a breakdown of strategies to make your own mark with your business's Instagram:
Follow Strategically
One of the ways we increased our Instagram engagement was by providing it to others. Following and engaging is a great way to get your name out there and start building relationships. This includes following your target market. You should also follow others in your field with the intention of building your credibility as market leaders. This tactic is especially helpful in the beginning. Eventually, your target market segments and field's professionals are going to find, follow, and engage with you. So, you won't necessarily have to go out of your way to find them.
Please note that this does not mean you should spend hours following thousands of pages with the hopes that they might follow you back. Or even more deplorable, following a plethora of pages and then unfollowing them later in order to make you look more popular (yes, people actually do this, and they're the worst). These methods, while they may give you the appearance of success, will not generate quality relationships. Remember that every tactic should be carried out with the intention of genuinely bettering your business and your brand, rather than just becoming "Insta-famous."
Find Inspiration
Here's a useful hint: follow pages that make you aspire to make yours better. Often times, since we're in the marketing field, other more highly acclaimed agency pages will provide useful tips on how they got to where they are. Who knows, you may even make contacts you would've never been able to without engaging with others in your field. Think of Instagram as the ultimate global networking opportunity literally at your fingertips.
Enhance Your Content
From an inbound marketing perspective, your content is your most important asset. With the new Instagram update, the quality of your content matters more than ever. I have written a couple of blogs on design tools you can use to build beautifully crafted graphics: Canva and Adobe Spark. Utilizing these tools can help you bring your message to life and promote engagement through visually captivating content. These tools will also help you add the most important component to your Instagram page: originality.
I cannot stress enough how important it is that you put out original content. 100 percent of our Instagram posts are designed or taken in-house. We never take any of our posts from search engines or other pages. Do you want to know why? Other than the obvious ethical implications, as a business, you always want to establish your own voice.
If a potential customer wants to get to know you, then they want to hear from you, not someone else. Once you've established your brand's voice, then consumers can begin to develop a genuine relationship with your company through engagement. Also, there's nothing worse than scrolling through your feed and seeing the same infographic or inspirational quote over and over again. Original content encourages consumer relationships, which serve as the foundation for consumer loyalty, which turns into consistent ROI for your business.
Harness the Power of #Hashtags
If you've sorted your content's quality, then all you need to do is make sure that other people see it. Yes, this will take some research and A/B testing, but it's well worth the time. I'm convinced that a major component to our recent growth in Instagram engagement is due to our hashtags.
Hopefully, you'll find some of these tips helpful.